GSIC and ESBS are presenting the training center for digital transformation and entrepreneurship in sport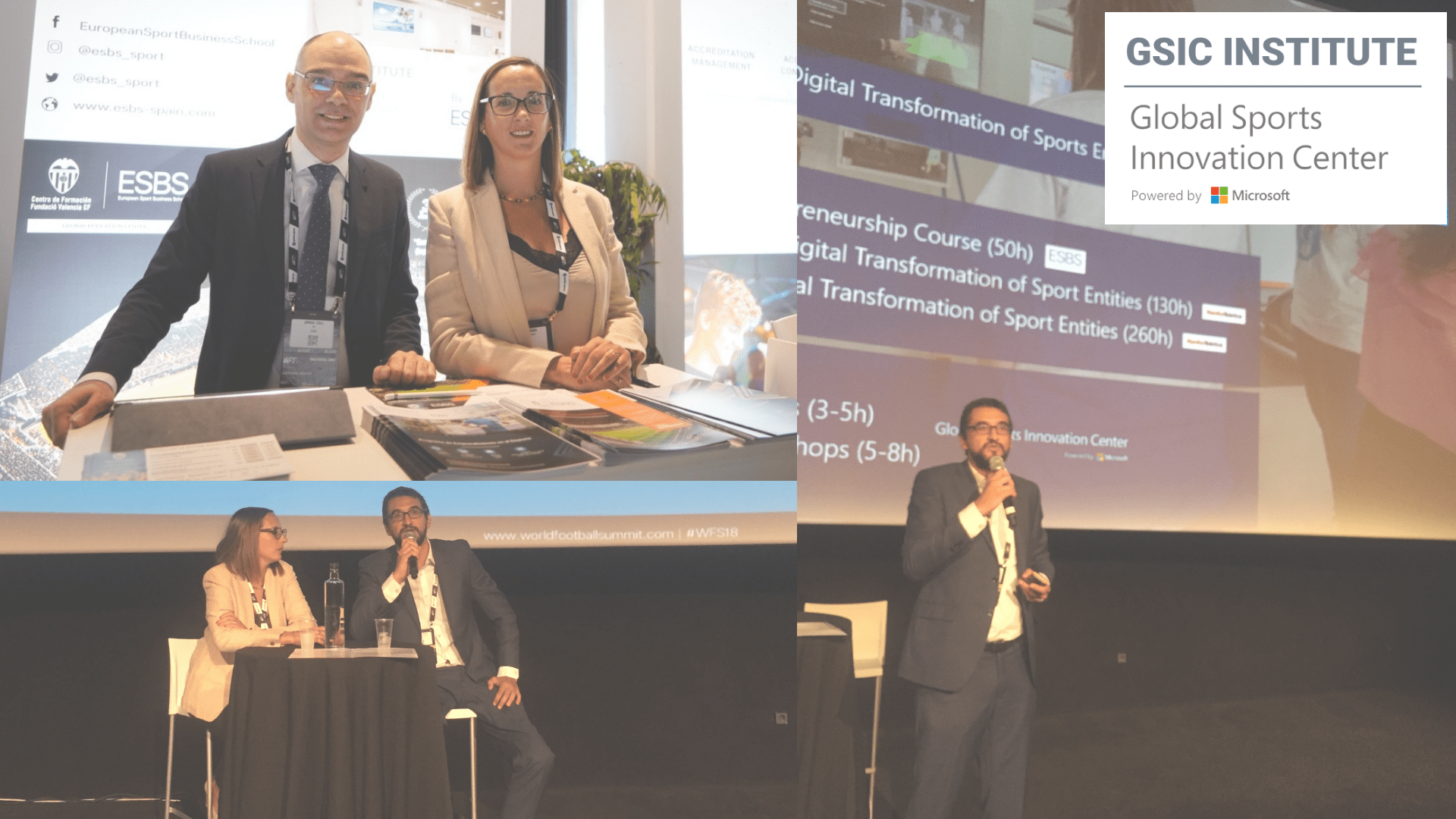 The Global Sports Innovation Center powered by Microsoft (GSIC) and European Sport Business School (ESBS) have reached an agreement to run the GSIC Institute, a center with an aim to educate professionals and organizations in the area of digital transformation and entrepreneurship.
The initiative was presented during the World Football Summit 2018 by the General Manager of the GSIC, Iris Córdoba and its Head of Business Development, Eduardo Plata.
Both explained that in this first phase of the project, there will be two educational programs launched with a practical approach that include successful case studies and are offered in face-to-face and online modalities.
In order to offer students a program of the highest quality that matches the reality of the sector they want to enter, or they are already a part of, the GSIC Institute counts on the companies and sports entities that are part of the GSIC, in addition to its Advisory Board and network of mentors composed by the best professionals in the sports industry on the global level.
Iris Córdoba said that "Living the digital transformation of sports entities we need to bring to the students, and actual and future workers of these entities the tools that will help them join the sports industry, create contacts and, of course, the knowledge of the latest sector´s trends."
Jorge Coll, the CEO of ESBS also comments that "Developing this project with the GSIC is an honour and an exciting challenge for the ESBS, which means deepening our mission of facilitating training, technology and innovation for people and sports organizations."
The educational programs will include such important topics as management in the sports business, fan engagement, smart venues, marketing and communication, productivity, business models, strategic planning in sports, financing and legal environment, among others.