Minsait is the new GSIC's strategic partner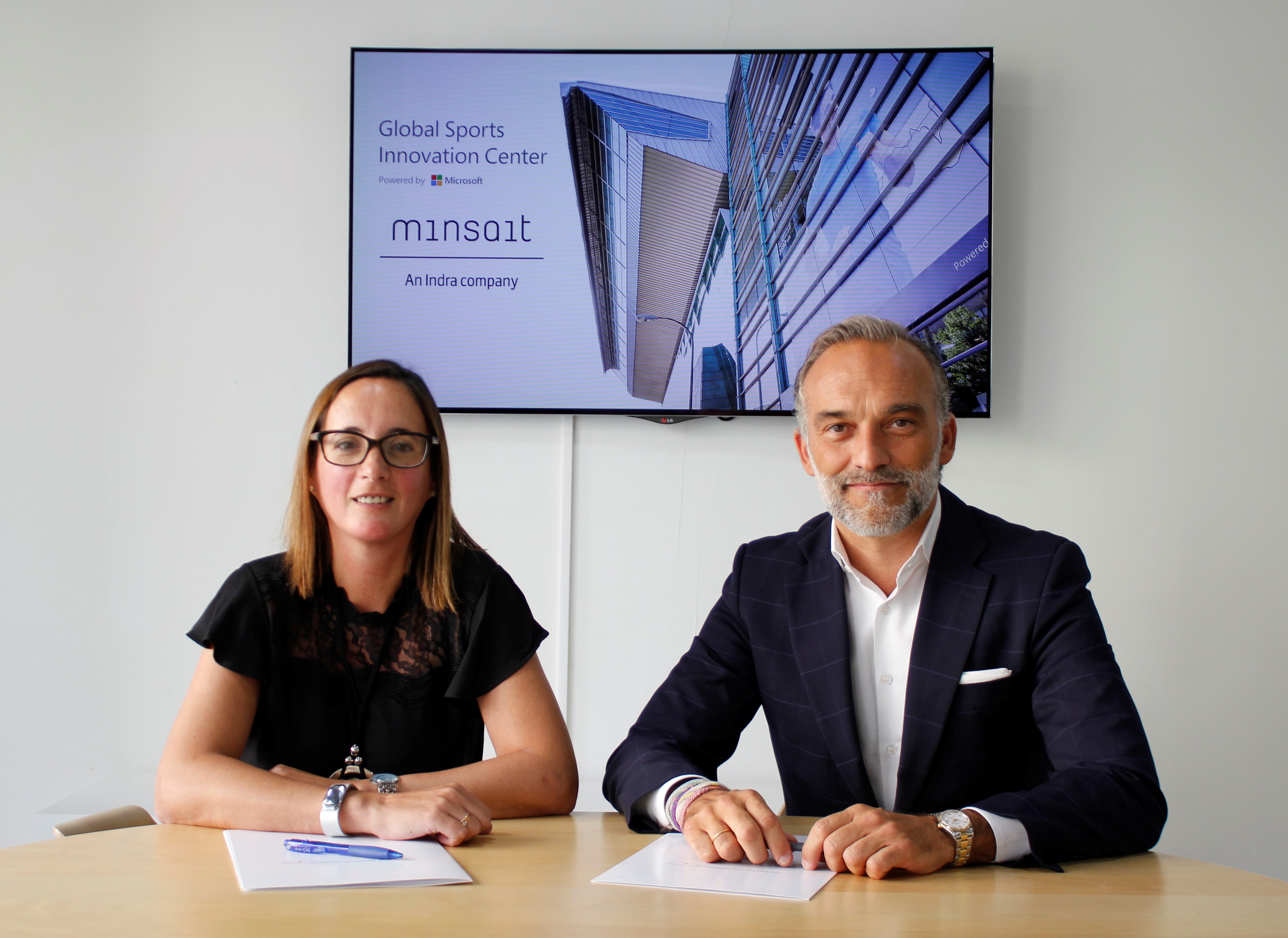 The company of Indra and the GSIC will collaborate in the development of solutions and services orientated to stimulating the digital transformation of the sports entities, and this way to give response to the new challenges of business in the sector.
On October 10, the Global Sports Innovation Center powered by Microsoft (GSIC) and Minsait, an Indra company, have formalized their strategic alliance, which will facilitate the development of mutual interests' lines that will allow to develop solutions and disruptive services around Smart Sports. The main goal of this alliance is to stimulate the digital transformation of the sports entities in order to give response to the new challenges of the sector.
The company of Indra joins the wide and inclusive international ecosystem of the GSIC composed by sport entities, entrepreneurs, businessmen, universities and institutions that, through the center, would be able to generate synergies, develop new projects, new products and business opportunities, in a coordinated way and in an environment of co-creation, cooperation and innovation.
Minsait and GSIC, will focus their collaboration in three areas, among which is "Smart Venue", that will allow to define tools to improve the experience of the user, to integrate the offer of leisure and services of the area of influence of the stadium, and to develop new lines of income thanks to the technology. Likewise one will give priority to the lines of " Active Tourism ", orientated to the promotion of the sport as base of the development of new tourist destinations, and " Sport in the city ", where solutions will be defined to integrate the information of the sport as the vertical one more. In addition, Minsait will contribute to the ecosystem of the GSIC his experience in Smart Cities's area, where it possesses more than 120 projects in the whole world, and his capacities in CX (Costumer Exerience), wich cover the whole chain of value in the interaction with users, consumers and citizens for the creation of new products and digital services.
For Miguel Ángel González San Román, Director of Infrastructures, Cities and Connected Objects at Minsait "The alliance with GSIC gives us a great opportunity to explore and to pilot in strategic clients innovative solutions in the area of sports"
For her part, Iris Córdoba, the General Director of GSIC comments that "On this way of digital transformation we find ourselves with sport entities that already are immersed in this process. To have Minsait as strategic partner adds great value to GSIC's ecosystem , as well as to the industry of sport in general. "