4th General Assembly for GSIC Members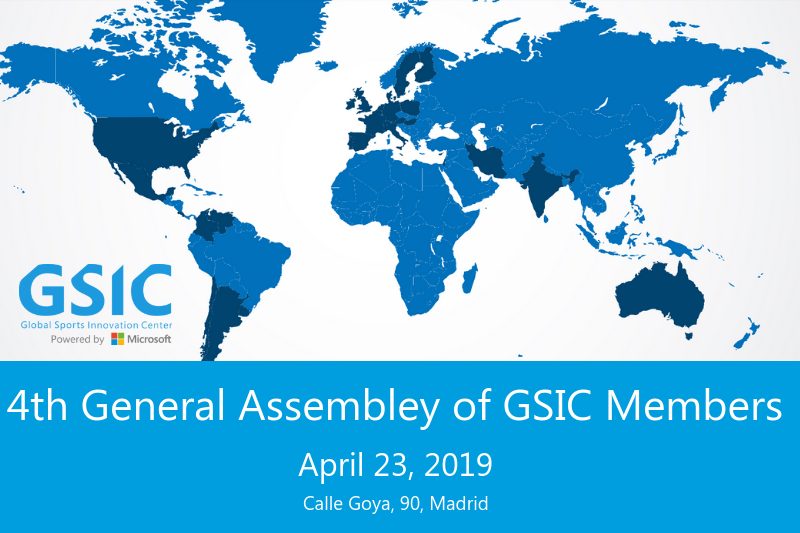 The members of the Global Sports Innovation Center powered by Microsoft are invited to attend the 4th General Assembly, which will be celebrated on April 23, 2019, at 10:00 am on first call and at 10:30 am on second, at the Center's facilities (c / Goya, 90 – Madrid)
It will be the moment to make a balance of the results of the year 2018 and move forward for the challenges of 2019, as well as an excellent meeting and networking opportunity for all the members.
Also, we will celebrate the election of our Managing Board according to our association's Statute Article 10. Likewise, the electoral period is open and GSIC members can offer their candidatures for the renewal of the Managing Board.
The presentation of complete candidatures will be made in writing at least eight days prior to the celebration of the next General Assembly, so the deadline for submitting candidatures is April 11, 2019. You will have to send them duly signed to the Association Secretariat by email. Contact us for more information.
To attend the General Assembly, lease, register at THIS LINK or [email protected]