25 May

Euroleague Basketball rolls out Final Four VR experience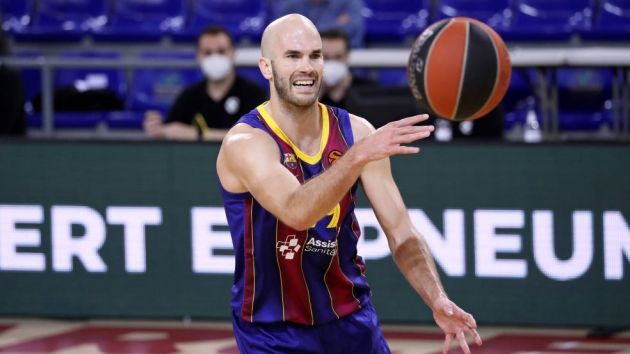 2021 Final Four being held behind closed doors at Cologne's Lanxess Arena
Final Four VR Pass priced at €15, with 50% discount available to those who purchased tickets for last year's cancelled event
Euroleague Basketball to sell 14,210 passes, equivalent to the number of physical tickets that would have been available
---
Euroleague Basketball has created a virtual reality (VR) experience for this month's Final Four, the tournament which crowns the champion of Europe's top-tier club basketball competition.
With this year's edition of the event being held behind closed doors at Cologne's Lanxess Arena, the Final Four VR Pass will provide fans watching from home with up-close access to the on-court action.
A digital control room will enable viewers to choose from 12 different live feeds, including four 180-degree cameras on the backboards and others placed around the courtside seats. Users will have the ability to switch between camera angles in real time to curate their own viewing experience.
The Final Four VR Pass was developed in partnership with VR video streaming solutions and services company Yerba Buena VR Inc.
The pass will come in the form of a virtual ticket, which will be sold to fans for €15 (US$18). Euroleague Basketball said there will be 14,210 passes available, equivalent to the number that would have been on offer if spectators had been allowed to attend the Lanxess Arena.
It was also noted that those who had bought tickets for last year's cancelled Final Four and current EuroLeague TV subscribers will be offered the pass at a 50 per cent discount.
Alex Ferrer Kristjansson, Euroleague Basketball's senior director of marketing and communication, said: "Since the cancellation of last season's Final Four we have been working hard to bring our fans the best possible experience during their absence from the arenas due to the pandemic. The VR Pass will allow our fans to live the Final Four almost like a player."
This year's Final Four is taking place from 28th to 30th May, when Barcelona, Olimpia Milano, CSKA Moscow and Anadolu Efes will be competing for the EuroLeague title.