26aug6:00 pm9:00 pmData and Future of Sports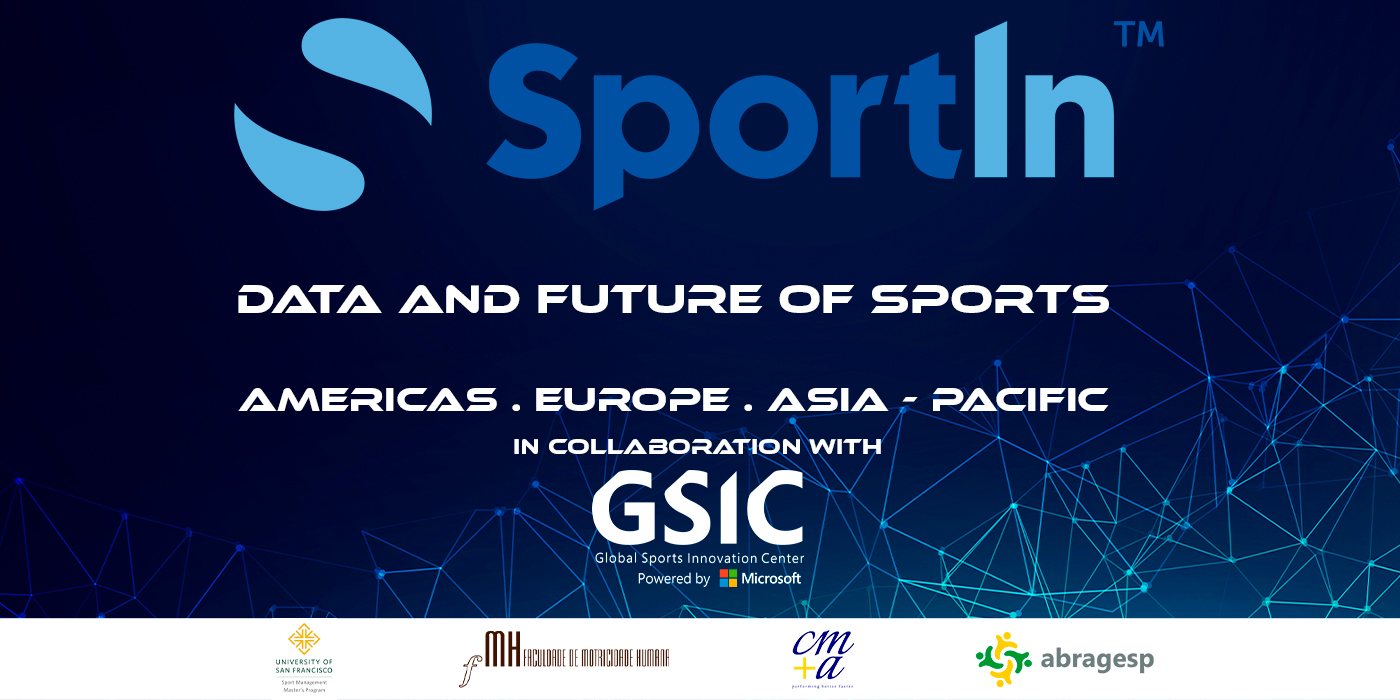 Event Details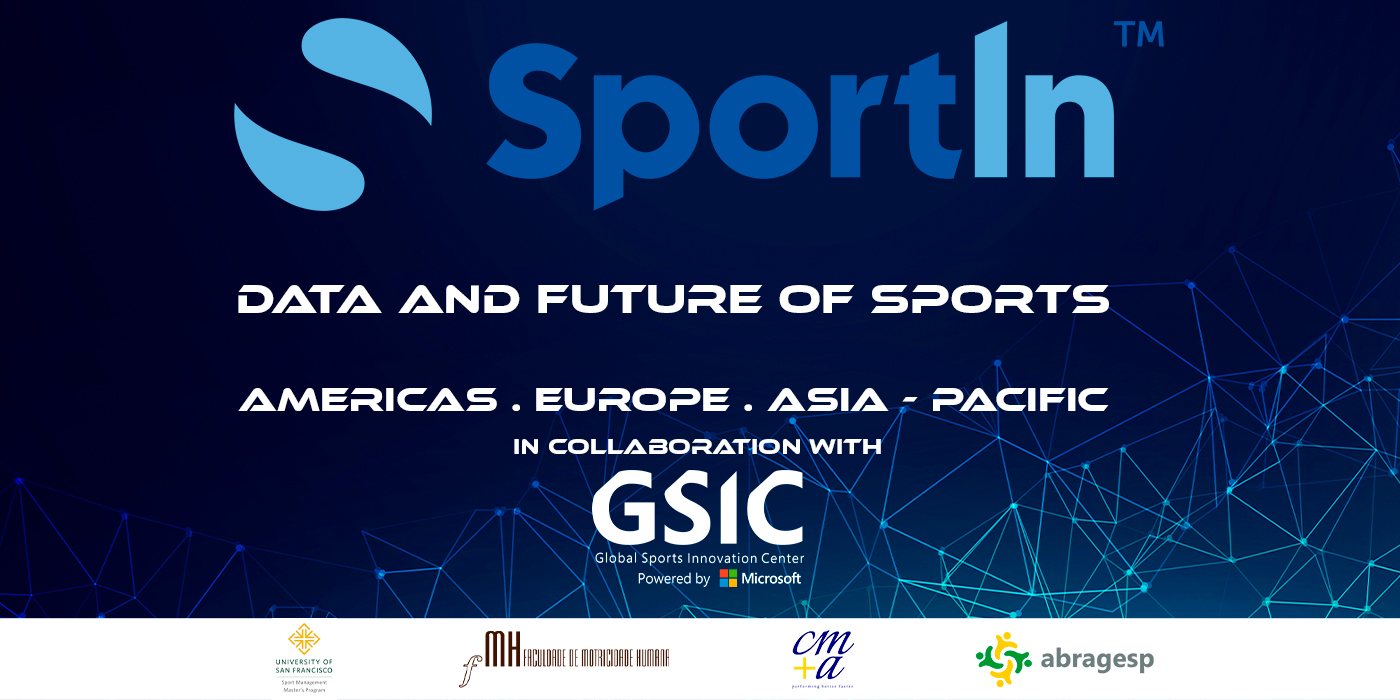 On Wednesday 26th of August at 9 am (Pacific Time) / 6 pm (Madrid Time), we invite you to the first event of our new series of events on "Data and Future of Sports" that we organize in collaboration with our member SportIn Global.
This event will bring together the greatest minds in the sports and sports technology industry, event partners, and students studying sports all around the world. The event will feature a total of 15 speakers sharing their insights into how data is rapidly changing the world sport and what we can expect to see in the future of the industry.
At this first event we are honoured to have top-notch speakers for America edition:
The opening presentation of the event will be offered by our General Manager, Iris Cordoba, who will share how GSIC is supporting innovation in the sports tech ecosystem.
The agenda of the event will be the following:
09h to 09h05 – SportIn Global Intro
09h05 to 09h30 – Dan Rascher, University of San Francisco
09h30 to 09h40 – Iris Cordoba, GSIC powered by Microsoft
09h40 to 10h10 – Thomas Alomes , Sports Tech World Series
10h10 to 10h40 – Marilou McFarlane, Women in Sports Tech
10h40 to 10h50 – Break Startups Pitch
10h50 to 11h20 – Sharlene Sternberg, Sensoria
11h20 to 11h30 – Break Showcase partners
11h30 to 12h – Scott Jablonski, 77 Analytics
12h – The End
Don't miss this great event, register now!
Time

(Wednesday) 6:00 pm - 9:00 pm