14jul4:00 pm5:00 pmMembers Solutions Showcase - Athlete management platforms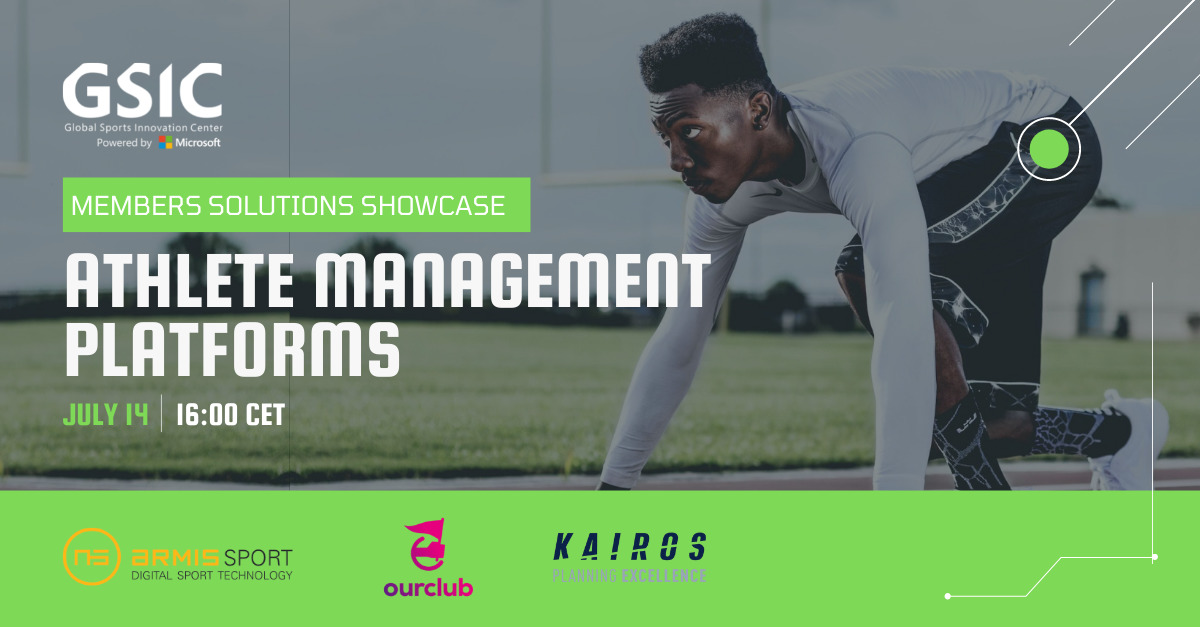 Event Details

Technology and innovation allow the human body to reach places never achieved. Talent alone is no longer a guarantee to success; it must be combined with practice and training. The improvement and efficiency of key processes are crucial for an athlete's feedback, management and performance and data is of significant value for an athlete's preparation at all levels.

That's why, on July 14 at 16:00 (Madrid time) we invite you for our Members Solutions Showcase where we will meet solutions on Athlete management platforms and see how they are changing the industry.

In this session we will see different types of application developed by our members:

Armis Sport: is a company that was born from an opportunity to develop a sports management solution for the Portuguese Football League and Federation. In this sense SCORE is born, a complete solution to support all organizations of a federation or sports association. This platform allows to operationalize all the support processes to the activity of an organization, namely athletes and other entities, events and competitions.

Kairos: A tailored and dynamic sports performance platform – Kairos optimizes the performance of professional athletes by providing them with a structured tool to engineer and own their bespoke medical, athletic, and skill requirements. These features are delivered simultaneously alongside real-time insights allowing the athlete to attain peak performance on game day.

OurClub: is a integrated solution platform for the management of clubs. It has a modular, scalable system that integrates the entire digital universe of the institution. It performs different functions such as sports management, membership management, collections and settlements, fan id, ticketing, audiences, apps, e-wallets and other functions.

SportEasy: is a free web and mobile application designed for all amateur sports teams. The application brings together, in a single tool, everything that coaches and players need to structure and animate the life of their team: manage the team's calendar and roster, organize pre-game, analyze team and player performance and replay the match.
Time

(Wednesday) 4:00 pm - 5:00 pm