03jun4:00 pm5:00 pmMembers Solutions Showcase - Technology creating new revenue opportunities in Esports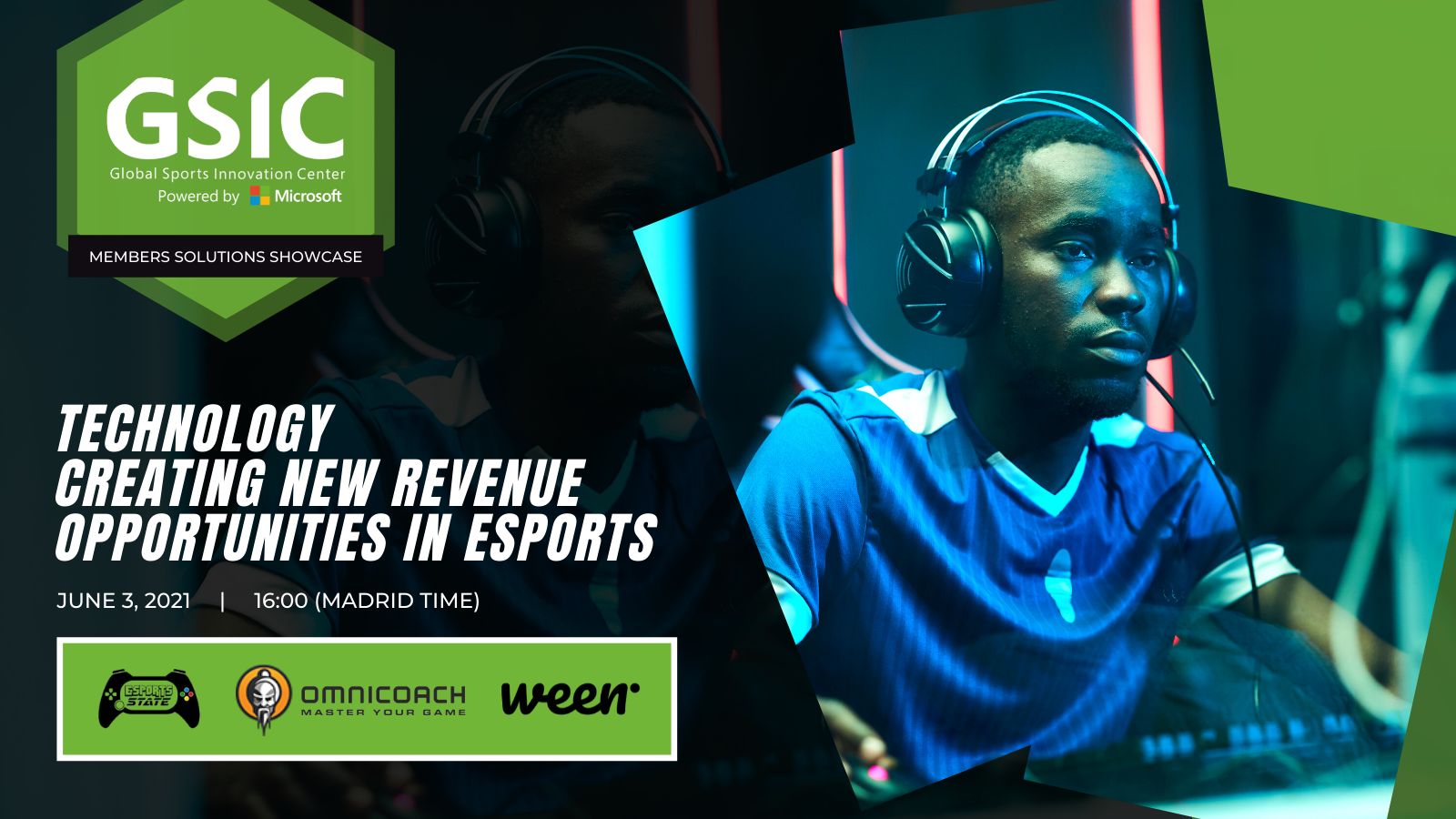 Event Details

While Esports continue growing across the world, we want to have another occasion to explore and share with you what new solutions can help to grow the revenue and create new revenue streams in this industry.

This time, we will have not only presentations from our speakers, but LIVE Esports Tournament in which you all can participate after solutions showcase is over.

That's why, on June 3 at 16:00 (Madrid time) we invite you for our Members Solutions Showcase where we will meet solutions on Technology creating new revenue opportunities in Esports and see how they are changing the industry.

In this session we will see different types of application developed by our members:

Esports State is a Mexican company dedicated to esports, looking to support and guide the best through the gamer world. Aiming to facilitate, expand and develop the esports industry in Mexico and Latin America, by creating unique and inclusive experiences for anyone interested in learning, consuming and/or participating in esports.

They have a business model focused on 3 key units, represented by each of our brands. Talent management by ALTAR ESPORTS, Events and tournaments by ESPORTS STATE and third creation of advertising campaigns in Virtual Reality, by Esports Mania.

Omnicoach an organisation from Budapest who join us to continue contributing to the digital transformation of the industry. Omnicoach helps esport business leaders to boost fan monetization by connecting brands with fans in a gamified and authentic way.

As gaming expands rapidly many opportunities are being missed. Millions of players are in constant search of new experiences. This makes the gaming market very competitive. Brands not offering new experiences are missing out and leaving money on the table. Omnicoach is here to offer something new for users and a new revenue path to companies interested in reaching gamers, or for using video games within campaigns.

Ween creates business opportunities and technological solutions for brands as well as legendary experiences for users in the esports ecosystem.

Ween does this through their own esports engine, technology, know-how and experience.
Time

(Thursday) 4:00 pm - 5:00 pm