11may3:30 am4:30 amTraining and Mentoring Session - Social Innovation and Social Entrepreneurship in Sport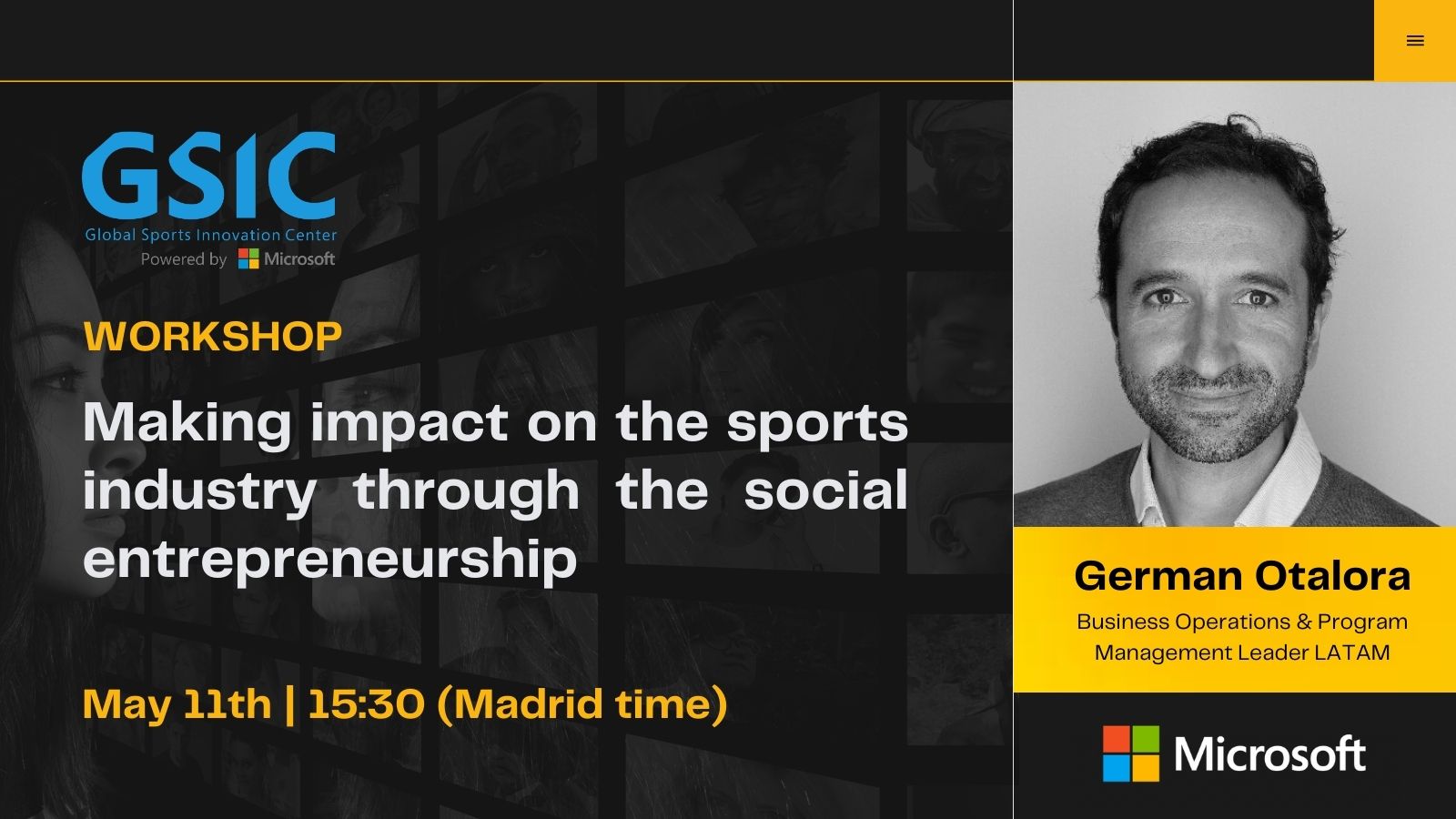 Event Details

The social role of sport enterprises is being increasingly recognized at both local and global levels. Sport can influence community cohesion, physical and mental health, social inclusivity, and provides positive role models across society.

More businesses in sport are incorporating these social aspects into their plans as a way of differentiating themselves from their competitors. This, in turn, has led to more social innovation in sport. Recently, there has been more emphasis on social entrepreneurship in sport due to the growing need to capture its societal impact.

That´s why, we invite you to attend our next training and mentoring session on "Making impact on the sports industry through the social entrepreneurship" offered by German Otalora, LATAM Director, Microsoft Airband Initiative

You can register for the session here:

Meet our expert: German Otalora

German is the Director for Latin American in Microsoft Airband Initiative, where he dedicates most of his time to consolidate alliances between the public and private sectors, NGOs and the Academia, that bring connectivity with a purpose to the less favoured communities of Latin American rurality. He joined Microsoft in 2015 after a successful career in the consulting business, having worked for multinational firms such as PwC where he led a 30+ consulting team.

As an avid traveler, German is very familiar with the social and economic situation of rurality in Latin America and has won many awards and recognitions for his hard work and dedication connecting the unconnected.

German earned a degree in Industrial Design (2001) and a master's degree in Business Administration (2015) from University of Los Andes. He currently lives in Bogota, Colombia with his wife, two children and a Boston Terrier named Lupita.

Don't miss this opportunity to learn from German, join this session!
Time

(Tuesday) 3:30 am - 4:30 am