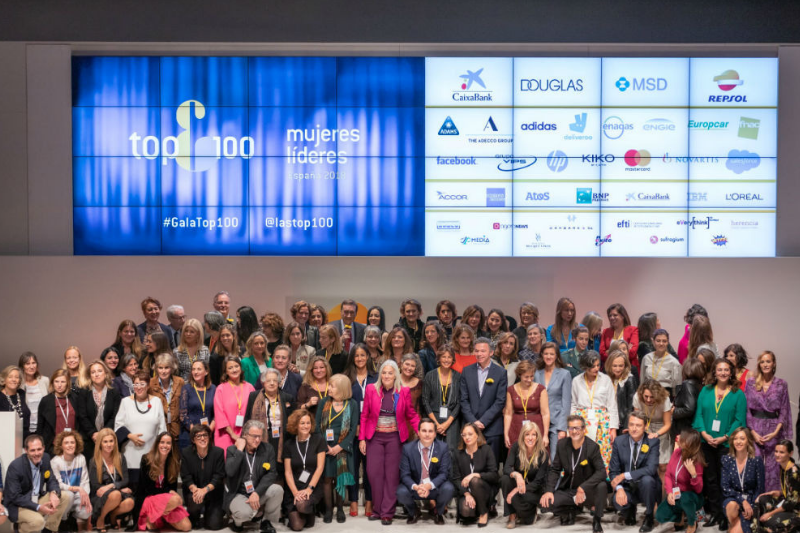 25 Oct

Iris Córdoba is one of the Top100 Female Leaders in Spain 2018

The Top 100 Women Leaders in Spain celebrated its seventh edition on October 24th in a gala in which the demand for a more just role of women in all areas was the main protagonist. At the event, which took place in the Repsol Campus Auditorium, in Madrid, numerous well-known faces attended.

Our General Manager, Iris Córdoba, is one of the women on this ranking in the Revelation and Entrepreneurs category along with Beatriz Crespo, Founder of Freedom and Flow Company, associated to the GSIC.

More than 5,000 candidates have been presented in these years, about 400 have been elected and there are already almost 100 Honorary Top 100, which reach that status when elected in three editions. This is the case of Margarita Salas or Mara Dierssen, (researchers), Amelia Valcárcel and Marina Subirats (thinkers), Teresa Perales or Sara Baras (culture and sports), Soledad Gallego Díaz or Montse Domínguez.

Mercedes Wullich, director of Mujeres y Cía and founder of the ranking highlights that: "We need a large female lobby to promote changes. And it's encouraging to discover how many women we did not know until yesterday could be great candidates."

On the other hand, regarding the selection criteria, some of them are linked to the trajectory, achievements, personal values, professional values and contributions to society of each of the members of the list.

You can check the complete list of Top100 HERE.