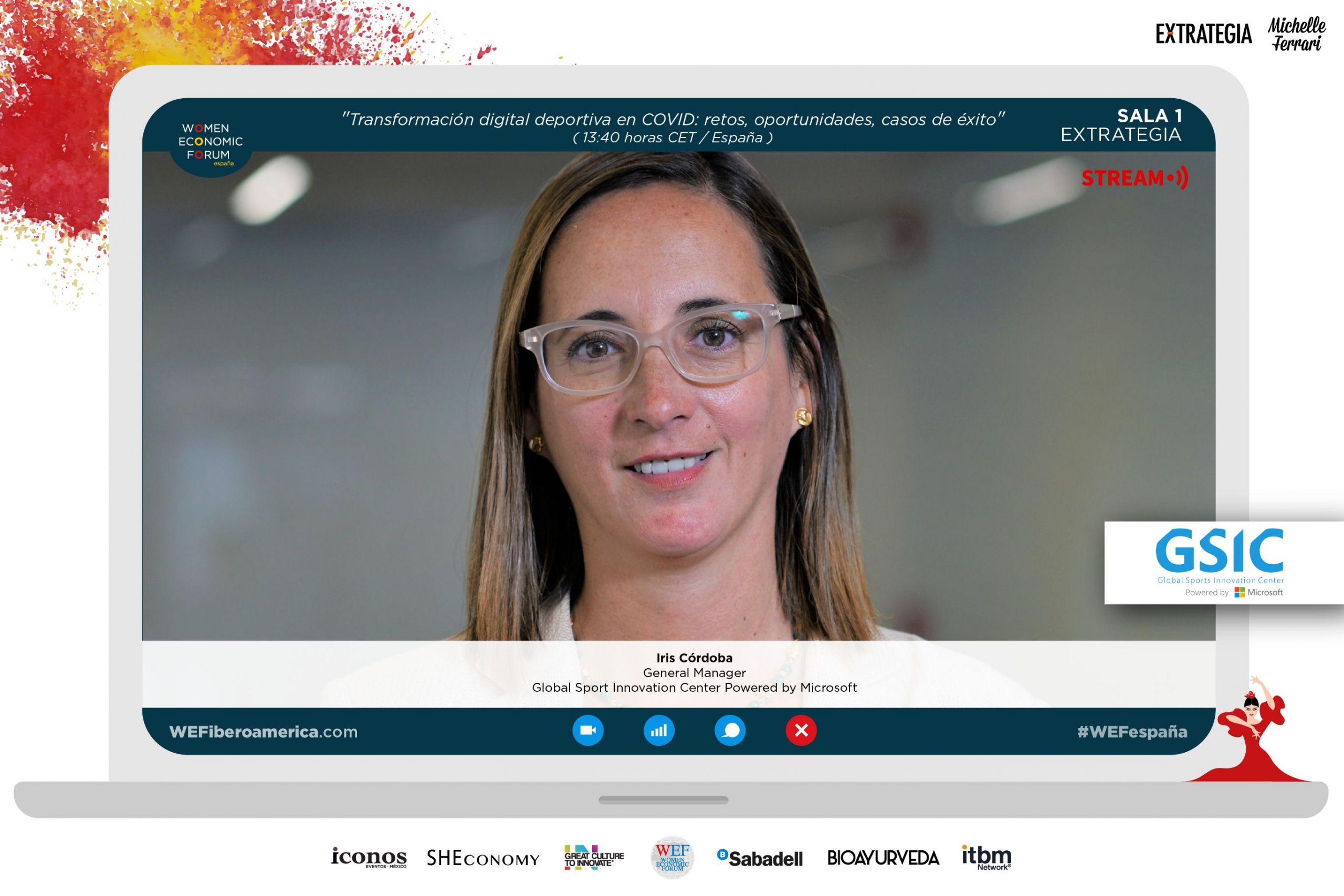 29 Jan

Iris Cordoba recieves "Exceptional Women of Excellence" at Women Economic Forum

The General Manager of the GSIC, Iris Córdoba, received the "Exceptional Women Of Excellence" award at the Women Economic Forum, in recognition of her extensive career, a source of inspiration for many people in the sports industry. With this distinction, the organization recognizes the achievements and leadership of the most prominent personalities in different areas of human endeavour, celebrating in any case diversity and equity.

The annual meeting of the Women Economic Forum was held for the first time in Spain this year, virtually, under the slogan "Balance in Action". It is the most important summit organized in the world to actively enhance and make visible the talent of women in all sectors of the economy, inspiring, connecting and transforming lives.

Likewise, Iris Córdoba also participated in the meeting intervening in the online panel entitled "Female Leadership for Sports Innovation", where she highlighted the importance of visibility for women who work in this sector considered male, and also highlighted the importance of education and awareness of everyone who works in the sports industry. In this talk, she was accompanied by Minerva Santana, Director of Innovation at LaLiga and Maricarmen Fernandez, Director of Innovation and New Business at Grupo MEDIAPRO.

This important world forum, in which 150 allied countries and a global chamber participate with the aim of pursuing initiatives for the economic progress of men and mainly women, has managed to digitally convene more than 5,000 people from Spain and Latin America, gathered to promote dialogue, connections and collaboration between entrepreneurs and leaders who operate in all spheres of life.