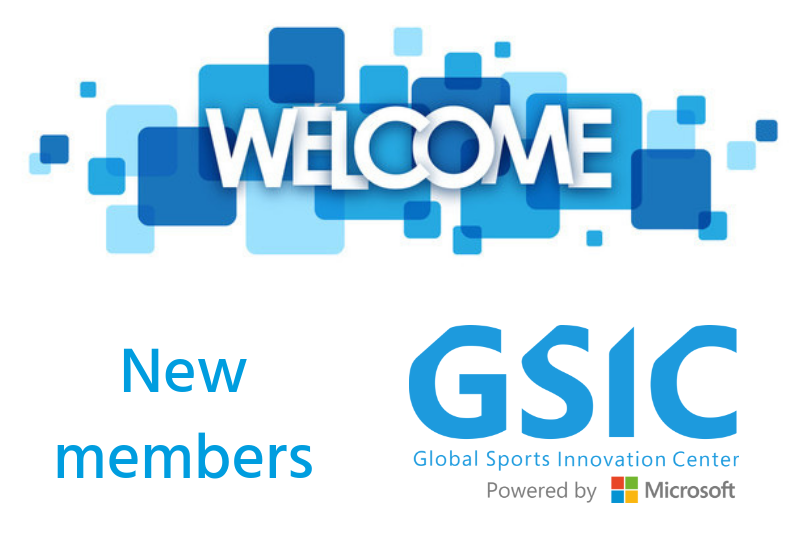 02 Jul

New members – July 2020

Blocsport One – We connect developed markets with the emerging ones in the easy search for best players.
Blocsport.one provides digitized scouting in the emerging markets including: -Blockchain player registration for data transparency -Performance stats and analysis -Direct communication module between clubs to avoid middlemen -Smart digital football contracts for max protection -Player and clubs tokenization opportunities
---
Cognizant – Cognizant (Nasdaq-100: CTSH) is one of the world's leading professional services companies, transforming clients' business, operating and technology models for the digital era. Our unique industry-based, consultative approach helps many of the best-known organizations in every industry and geography envision, build and run more innovative and efficient businesses.
Cognizant Sports Business works with leading sports organisations around the world to deliver digital transformation and streamline IT initiatives. We are helping clients drive new commercial opportunities, transform fan engagement, increase participation and deliver new experiences with VR, AR and OTT proposition.
Our sports solutions such as GAMEON (grassroots player tracking IOT solution), Let's Play (Match Day app) and AR Sports Analytics platform are helping fast track innovation in sports.
---

Commanders Act – Join and take control of your Data, from Collection to Activation, Online and Offline.
Our tools and services allow you to collect, match and activate your data on Real Time.
Truly Omnichannel. You can send the right message, at the right time, to every single one of your clients and prospects, whatever their preferred channel.
Improve Relevance, increase Sales & ROPO, and save on your media Budget.
---
Docuten – One platform for the digital transformation of a company's administrative processes that integrates management tools and automates the sending and signing of documents, the issuance and receipt of electronic invoices, and facilitates recurring payments
---

Imagine AR is a certfied Micrsoft Azure partner providing an augmented reality platfom that enables sports teams the create and implement their own AR campaigns with no programming or technology experience. Every professional sports franchises can develop intractive AR campaigns that blade the real and the digital world. Customers simply point their mobile devices at logos, signs, buildings, products, landmarks and more, to instantly engage videos, information, advertisiment, cupons, 3D holograms, and any interactive content all hosted in the cloud and managed using a menu-driven portal. Integrated real time alanytics means that that all customenr interaction is tracked and measured in real time. The AR Entrprise platform supports both iOS and Android mobile devices and upcoming wearable technologies. The AR platforms is available as a SDK Plug-in for existing mobile apps.
---

World Table Tennis (ITTF)– Expanding the global table tennis economy; to ensure the sport is financially vibrant from the top down to elevate table tennis to the upper echelon of world sport which will encourage more people to play and consume table tennis.
---

WSC Sports' platform generates personalized sports videos for every digital platform and every sports fan – automatically and in real-time.
Currently being used by leading media rights owners such as NBA, Bundesliga, DZAN, MLS, FIBA, Cricket Australia, WarnerMedia, Discovery, Bleacher Report, and many others, WSC Sports' platform utilizes advanced AI and Machine Learning technologies to analyze live sports broadcasts, identify each and every event that occurs in the game, create customized short-form video content and publish to any digital destination. This enables partners to instantly generate and distribute professionally edited personalized clips and videos on a large scale, to engage audiences and maximize video monetization opportunities.
---

Xeerpa is the most advanced Social Media Profiling solution, a SaaS that leverages social login in websites, e-commerce, apps and Wi-Fi to provide clubs and organizations with the most advanced personal fan profile , based on her/his interactions in social networks like Facebook, Twitter or Instagram: Name, Email, Age, Gender, Likes, Affinities and Interests, Favourite brands, products and communities, Comments and Geo-Locations.
With complete and easy integrations with MS Azure B2C, Dynamics365 and PowerBI, Xeerpa provides +400 attributes of First Party Data to fuel your marketing strategies, improve the performance of your campaigns and provide valuable insights for your partners and sponsors.