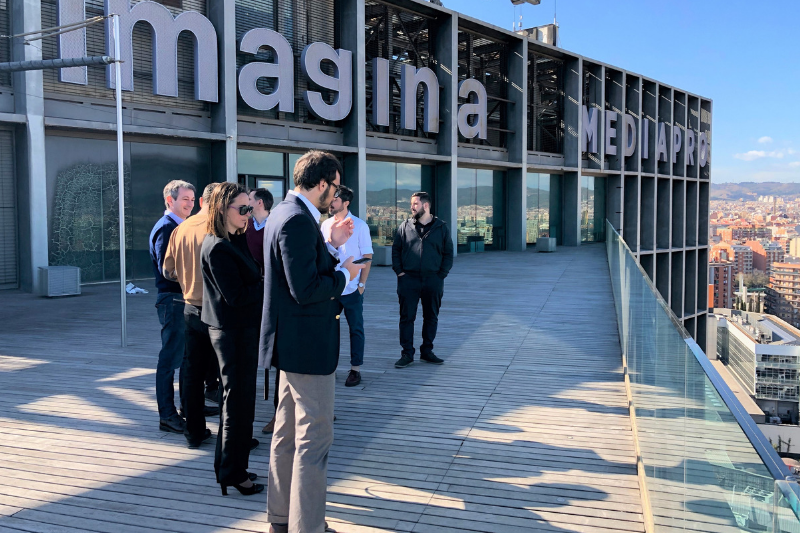 21 Mar

Sport Thinkers eSports – Immersion week with Mediapro
---
On the week on March 18th, the tree winners of the competition Sport Thinkers eSports had attended to Barcelona to spend 3 days of intensive working session with the company and to continue building their projects that will be implemented within Mediapro eSports Area.
HERO, Brintia and TTSPRTS from Argentina, Spain and Chile respectively, arrived to Barcelona on Monday 18th of March where we received them together with the representatives from Mediarpo Digital Area, UBEAT and LVP. After the round of introductions and explanation of the activities that were expecting for the winners during the next 3 days, all the parts started to discuss the possibilities and opportunities of the implementation of the 3 new solutions to eSports area which Mediarpo started to develop back in 2016. The main idea is to identify and select of initiatives that offer:
• Development of new business models both in the amateur and professional field of eSports (cross-selling, segmentation, price estimation, etc.).
• New modes of monetization of digital assets.
• Generation of personalized content (video, image and audio).
• Profiling of users, visualization of information and statistics.
• Experiences connected to immersive technologies and 360º audio.
These are the points that HERO, TTSPRTS and Brintia were solving in their offers to Mediapro and which they were working on during the immersion week so within next few months the companies can finish the projects and start trials with Mediapro.
As part of the agenda for the immersion week, all the winners were also invited to visit Mediapro facilities which were fascinating due to the most modern media equipment and TV sets.
We congratulate all the winners and we welcome HERO to our network!