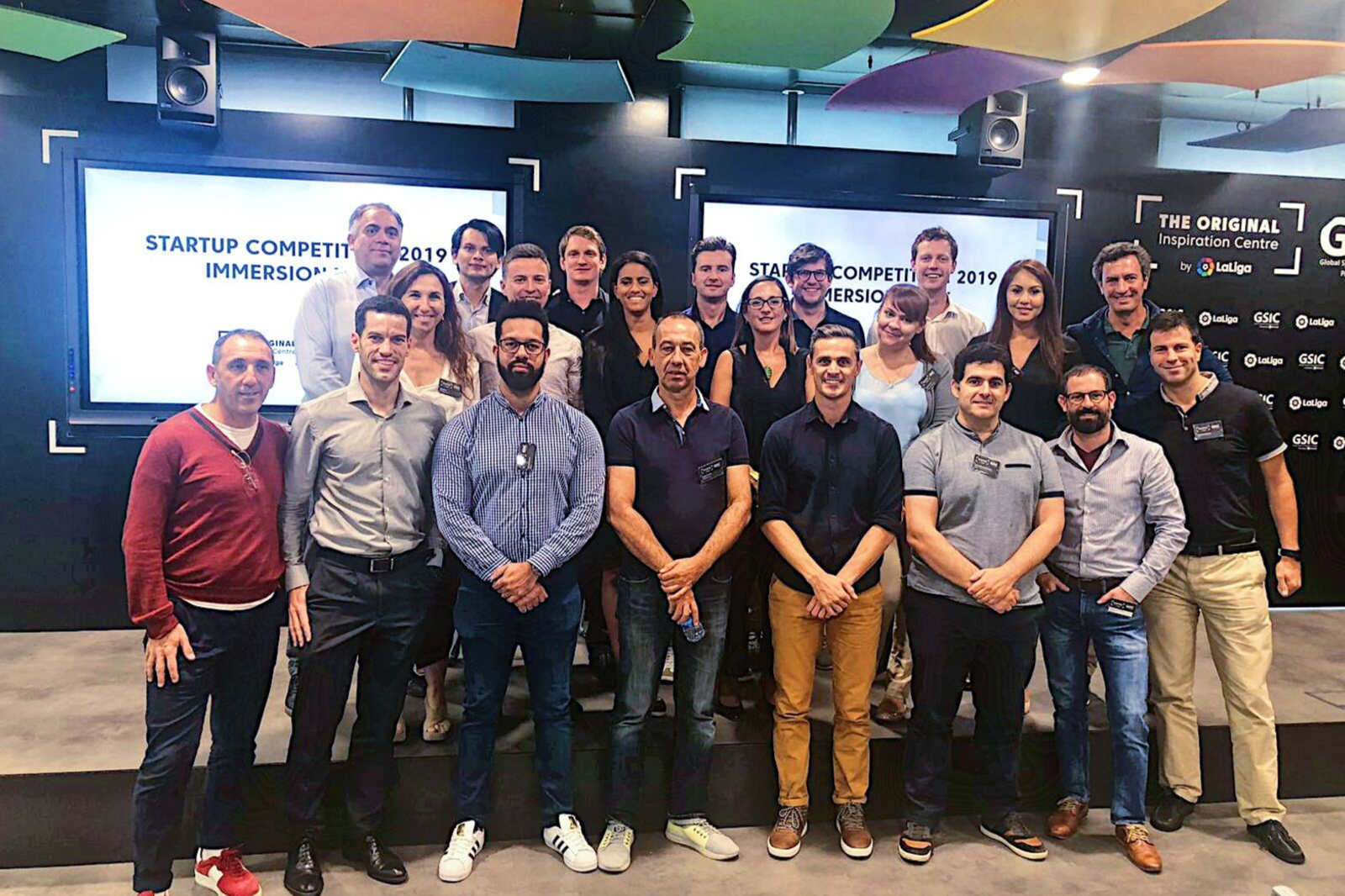 26 Sep

Startup Competition 2019 – Immersion Week

As the Startup Competition 2019 by LaLiga supported by GSIC was coming to its final, all the 10 startups who won this competition, came to Madrid on September 19 to spend an Immersion Week with GSIC and LaLiga.

During the first 2 days of the Immersion week, our winners spent at LaLiga headquarters meeting their innovation department represented by Minerva Santana as well as representatives from 10 LaLiga departments so they could deepen on the understanding of the organization and its clubs, as well as the needs of both. All this contributes to the goal of developing pilot projects over the coming months that cover, to the furthest extent possible, the clubs' technology and innovation requirements. Also, GSIC organized a training session on How to build a winner pitch delivered by Ricard Garriga as well as a special session where our General Manager Iris Cordoba and Business Development Manager Iñigo Bonilla help the competition winners to review and improve their pitches.

On Monday, September 23, all the 10 startups had spent an intensive day at GSIC headquarters attending workshops on Branding for Sports Startups by Adrian Herzkovich and Digital Transformation Certification by Nanfor Ibérica. They also received a welcome session by Sebastian Lancstreemere, Sports Business Managing Director of Microsoft who shared with the startups how they can align with Microsoft technology and how the company can help their businesses grow.

The immersion week finished at World Football Summit on September 25 with a special event that was carried out in two parts: public round tables on Open Innovation and a private presentation on winners pilot projects to LaLiga.