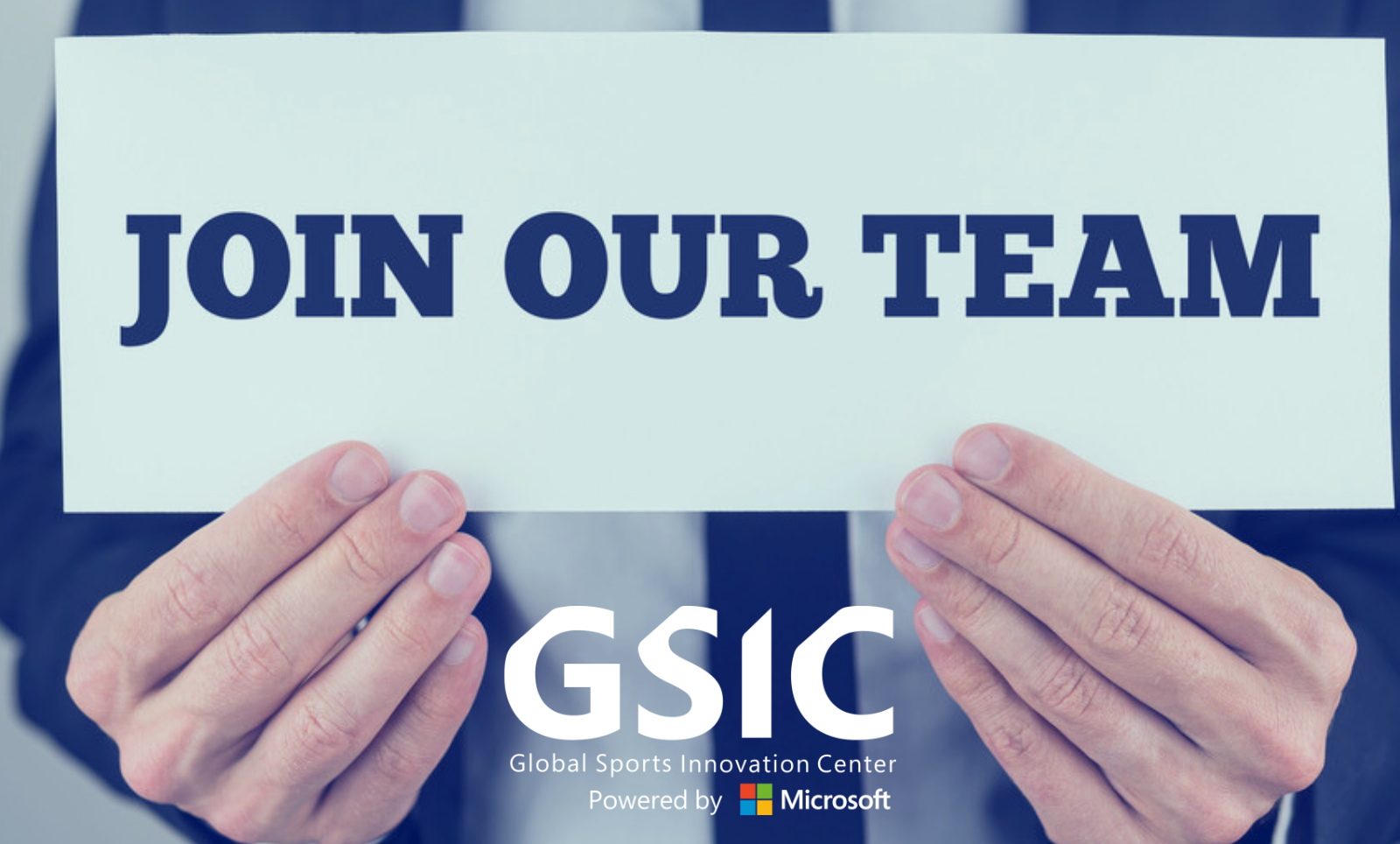 27 Jun

We are hiring!
We are hiring!
General Information
Name hiring manager/supervisor: Iris Córdoba Mondejar
Business unit: Global Sports Innovation Center powered by Microsoft
Hours per week: 40
Job Offer
Job title: Technical Program Manager
Responsibilities:
Establish deep relationships with key technical resources within Partner ecosystem and the extended Microsoft Sports v-team (Corp and Field teams).
Subject matter expert on partners getting Microsoft Sports Solutions portfolio, supporting them on key activities.
Be subject matter expert on Azure PaaS development, Data Platform, PowerBI and Mobile platforms plus current on market trends and competitive insights.
Prepare documentation and readiness materials for Partners.
Deploy, configure and test solution demo environments on Azure and PowerBI.
Develop PoC on Azure, PowerBI, and Dynamics365
Collaborate with field technical readiness to leverage available content.
Promote Microsoft Sports solutions among GSIC members.
Provide technical advice to GSIC members using Microsoft Sports solutions.
Identify business opportunities within partners.
Manage and solve technical issues (agreements, reports, deployments)
Generate content for the GSIC activity program
Coordinate trainings, mentorings and conferences for the GSIC members regarding technology and Innovation
Advice the GSIC Institute
Requirements:
B.Sc./M.Sc. degree in a Computer or Software engineer discipline.
Team player, confident, independent and enthusiastic!
Minimum 3 years of experience in software development.
Cloud PaaS programming required (.NET, C#, Data Platforms, Big Data, Machine Learning, Microsoft Visual Studio).
Experience with Web development: HTML, Node.JS and JavaScript is a plus.
Microsoft Azure knowledge is a plus.
Windows Universal Apps, iOS and Android programing is a plus.
PowerBI
Social networks APIs
BOT frameworks (desired)
English fluent (a must) or native (with fluent Spanish)
Ability to anticipate problems
Problem-solving approach to advice GSIC members
Job descrption:
We are in the middle of the 4th industrial revolution. It is a unique place in history, one that will fundamentally alter the way we live, work and relate to each other. Nearly every CEO and every company is resetting their agenda to make digital transformation their top priority and GSIC powered by Microsoft is leading the way – especially for the Start ups in the Sports Industry.
By developing the Microsoft Sports Solutions Portfolio, we are establishing ourselves as innovators in the sports industry and unwittingly capturing the hearts and minds of billions of passionate sports fans around the world. However, we are only just beginning. We are a non-profit organization that manages more than 226 members from 33 countries. We are an incubation team playing in an exciting industry and our opportunity to fundamentally change the way sports is embraced, consumed and monetized is at our fingertips.
We focus on customer and partner success to create new growth opportunities and accelerate our business, aligned to the Microsoft Sports Strategy. In particular, we work in these different scenarios:
Team and player performance

Business Insights and productivity

Smart Venues

Media

Fan Engagement

E-Sports
The Tech Program Manager temp contribute to our broader GSIC Team in key areas such as software development, documentation and readiness materials for the Microsoft Sports Solution Portfolio.
Training & Development:
Ramp-up on the CEO Dashboard, Social Dashboard, Microsoft Sports Digital Platform, and potentially new MS powered solutions like BOTs, XR/MR/AR, etc.
Send your CV to [email protected]