The WFS StartCup by GSIC announces the sixteen startups shortlisted for WFS live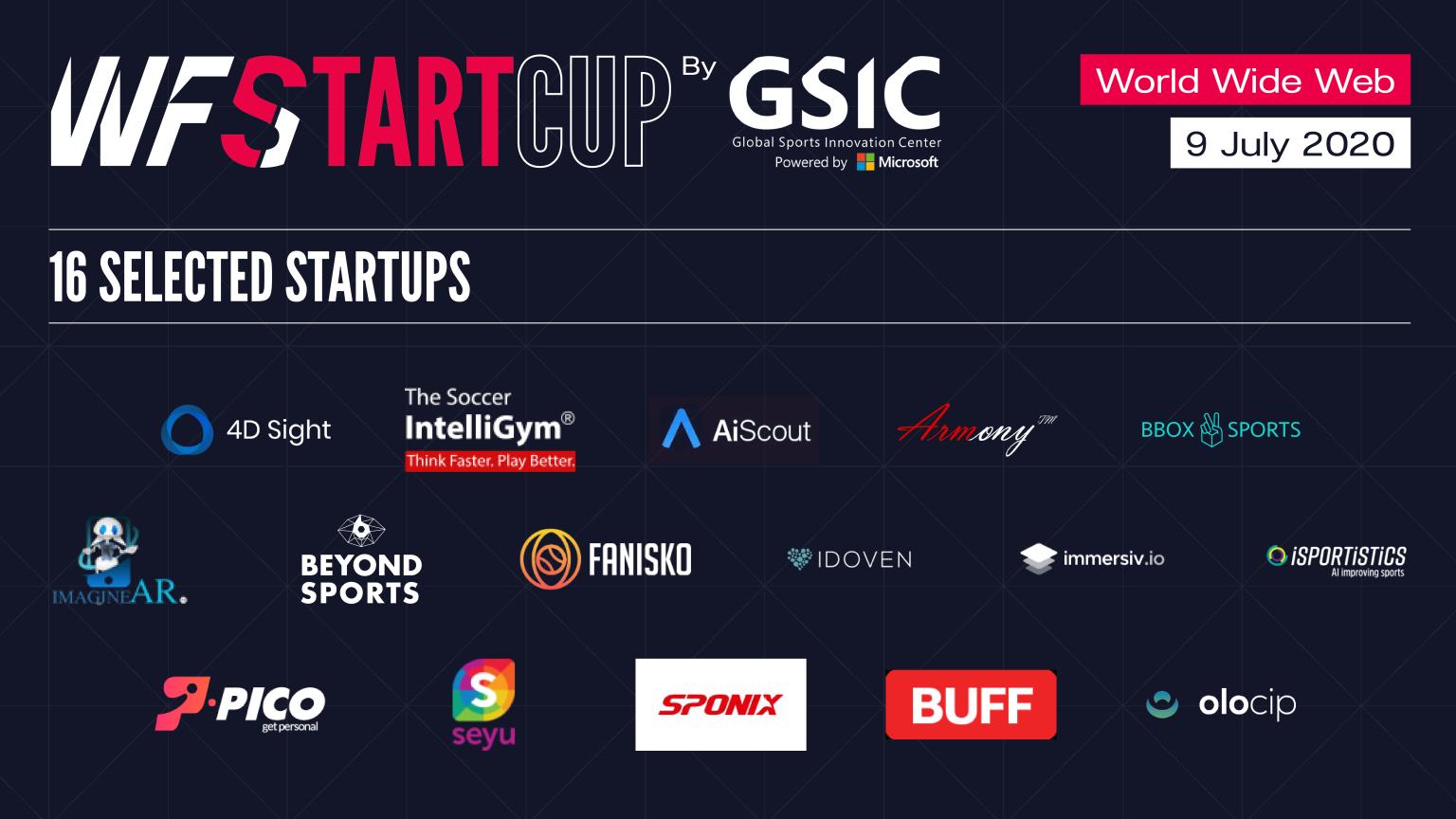 World Football Summit (WFS), in partnership with Global Sports Innovation Center powered by Microsoft (GSIC), are pleased to announce the 16 top-ranked proposals of the 2020 WSF StartCup by GSIC, an international competition that aims to locate the best sportech projects and/or startups offering innovative solutions that can impact the sports industry in general, and football in particular.
90 startups from from 32 different countries submitted their candidacy for the fourth edition of the WFS StartCup by GSIC. The 16 selected startups come from 10 different countries (Brazil, France, Germany, Hungary, Israel, Netherlands, Qatar, Spain, United Stated and United Kingdom) and offer a wide range of solutions in different fields, with a strong focus on Player & Team Performance and Fan Engagement. Half of them use AI-driven technology.
These startups will have the opportunity to pitch their solutions to the football industry's most relevant leaders during WFS Live powered by R9, an online event that will gather 100+ top speakers and around 3,000 professionals from all over the world from July 6th to 10th.
The StartCup session will take place on Thursday July 9th at 5.00 PM (CEST). The jury, composed by leading professionals from across the global sports industry, will then decide the Top 8 startups that make it to the final stage, which will take place at the next WFS online summit (date to be confirmed). The winning project will receive one year of free membership to the Global Sports Innovation Center powered by Microsoft and a grant to the GSIC Institute's master's in Digital Transformation.
The sixteen startups selected for the pitching instance are:
4D Sight (USA)
ACE Applied Cognitive Engineering Ltd. (Israel).
AiScout (United Kingdom)
Armony Ltd. (Germany)
BBox Sports (Netherlands)
Beyond Sports BV (Netherlands)
Fanisko (USA)
IDOVEN (Spain)
iSPORTiSTiCS (Brazil)
Olocip (Spain)
Pico-Get Personal (Israel)
Imagine AR Inc. (USA)
io (France)
Seyu (Hungary)
Sport Buff (United Kingdom)
Sponix Tech (Qatar)