29 Sep

adesso becomes a member of GSIC powered by Microsoft to boost sport organizations' digital processes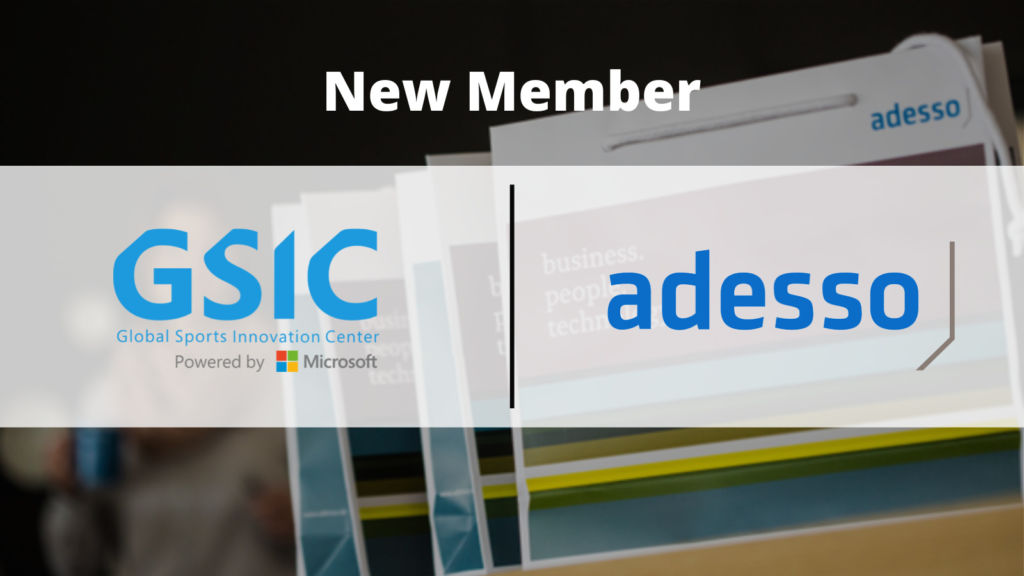 adesso and the GSIC will collaborate in the development of solutions and services aimed at promoting the digital transformation of sports entities to address to the new business challenges in the sector
Zurich/Madrid, 29th September 2022 – The consulting and IT service provider adesso Schweiz AG and the Global Sports Innovation Center powered by Microsoft (GSIC) have formalized their alliance this month. The purpose of the collaboration is the jointly development of areas of mutual interest that will allow the enhancement of disruptive solutions and services around fan engagement, performance analytics, digitalization, IoT, Virtual Reality, and other areas. The main objective of this collaboration is to promote the digital transformation of sports entities as a lever to respond to the new challenges of the sector with an offer of high added value and a clear impact on the business.
The GSIC aims to provide the expertise that it has been acquiring in the sector for the past 7 years working with leading sports entities, big tech companies and best innovative start-ups on the market. With a global network of over 280 members in 41 different countries, and over 100 best practices reducing the gap between start-ups and big sports entities, the GSIC's main goal in this collaboration is to add this value to sports organizations through the best sports tech solutions offer provided by adesso.
What makes adesso the ideal partner for GSIC? adesso is a Microsoft Gold Partner and has around 6,800 employees in 57 locations, which makes it one of the biggest IT companies in Europe. In its 25 years of growth, adesso has been able to help thousands of companies improve their technology and digitize their business. This includes sports organizations like the Swiss and German soccer federation and top-class football clubs like Borussia Dortmund and Inter Milan. The company also holds stakes in several start-ups, which focus on the smart use of IT and artificial intelligence in sports.
Due to its global orientation, the GSIC is able to support all customers of the adesso Group originating from the sports sector with its specialized services – in collaboration with adesso even more powerful. Iris Córdoba, the General Manager of the GSIC comments that "on the path of digital transformation we find sports entities that are already immersed in this process and having adesso as one of our members facilitates the ecosystem of GSIC companies and the sports industry in general a capacity to integrate into sports innovation".
Federico Winer, Senior Business Development Specialist from the Business Line Sportsat adesso adds: "One of the values of sport is that it should always be getting better. However, clubs, federations, and businesses in the field suffer when they have to go through these processes outside of the playing field, because that is not where they belong. That's why we're going to put a lot of effort into the GSIC platform so that these organizations can make digital progress at the fast pace that the market demands."
###
adesso Schweiz AG
adesso was founded in Germany in 1997 and employs around 6,800 staff. As a foreign subsidiary of adesso SE, adesso Schweiz AG markets its consultancy and IT service portfolio on the Swiss market. adesso focuses on providing consultancy and individual software development for the core business processes of companies and public administrations. adesso's strategy is built on three pillars: its employees' comprehensive industry expertise, a broad range of technological skills and proven methods for implementing software projects. This approach provides companies with IT solutions that boost their competitiveness. adesso has had an onshore location in Ticino, which provides high-end services at attractive rates for end customers as well as for the other adesso locations, since 2020.
The adesso Schweiz AG subsidiary's most important customers include BKW, various federal offices, Medgate, Swiss Federal Railways (SBB), Selecta, Swisscom, Swiss Life, The Swiss Insurance Association (der Schweizerische Versicherungsverband), Swiss Post (Post CH), PostFinance and the city of Zurich. adesso Schweiz maintains a cooperative relationship with the Department of Informatics at the University of Zurich (Institut für Informatik der Universität Zürich). In addition, Prof. Harald C. Gall, Professor for Software Engineering, is a member of the Board of Members. Dr Peter Walti is the President of adesso Schweiz AG's Board of Members. www.adesso.ch