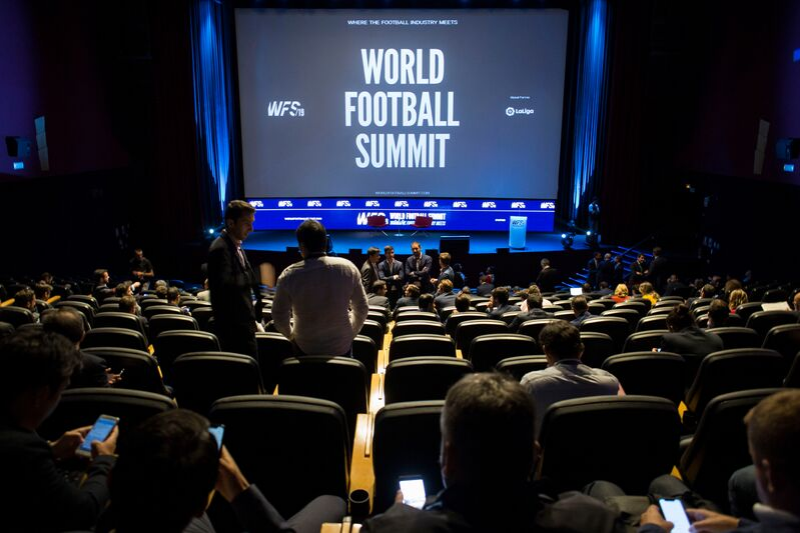 27 Sep

World Football Summit 2019
---
For the fourth consecutive year, GSIC was present at World Football Summit which this time the event gathered more than 2.000 attendees from 100 countries. 25 companies and organizations, GSIC members participated as speakers in pannels and round tables and placed their booths in the exhibition area. 
Among the highlights of the event was a roundtable "Esports: the new fan, market trends and business models by Microsoft" that took place on the Industry Talk Stage on September 24. This roundtable is organized by Microsoft Sport team who invited speakers, Marcos Eguillor, Cofounder and CCO of MADLions E.C., Ignacio Arrola, Marketing, Commercial, Rights & Digital at Mediapro and Ivan Burgos, Connected Car Manager at Porsche to discuss the current situation of Esports on the global level, existing and future business models, sponsorships and relationships with fans. Join us for a great conversation that will be moderated by Sebastian Lancestremere, Sports Industry Managing Director at Microsoft Corp.
The event finished And on Wednesday, September 25 we held 2 open sessions in which we will discuss with LaLiga an 'Open Innovation in LaLiga To Transform The Sport & Entertainment Industry'. Afterward, the 10 startups who won Startup Competition 2019 delivered pitches of their final pilot projects to LaLiga and its clubs during a private event.