29 Mar

Escoita is now available at the Spanish Football Federation (RFEF)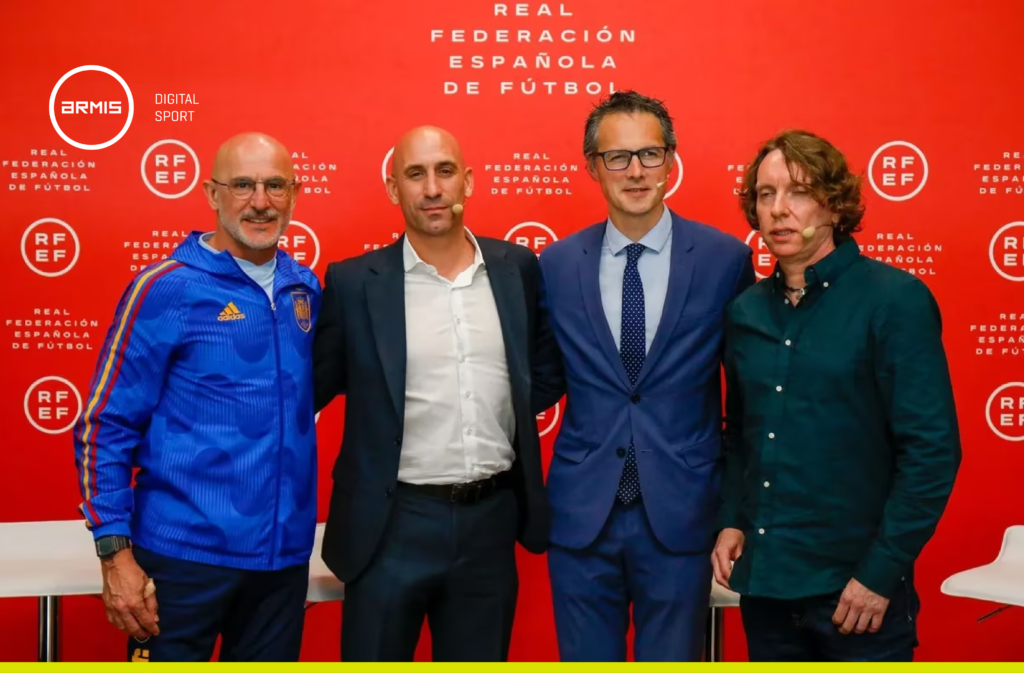 After a first trial run during the Spain-Iceland match played at the Riazor Stadium on March 30, 2022, the Escoita product is now the solution used by the RFEF to narrate matches of the senior men's national team.
Scheduled to debut this Saturday, a team of visually impaired people will be able to follow the first qualification game of the Spanish national football team for the 2024 European Championship against Norway, which takes place this Saturday at La Rosaleda stadium in Málaga.
Through Escoita, the Spanish Football Federation makes it possible for people who are blind or visually impaired to follow sporting events in real time, with no advertising and no commentary, all integrated with ambient sound. This new function, available on the "RFEF Match Narration for the Blind" application, was financed with UEFA Hat Trick Social Responsibility funds. The Escoita App, idealized by Jesus Suarez Lopez and developed in partnership with ARMIS Digital Sport, unites accessibility with technology and ensures that fans can have the experience of truly experiencing a game or competition of their favorite team and their favorite sport, with a detailed, real-time report.