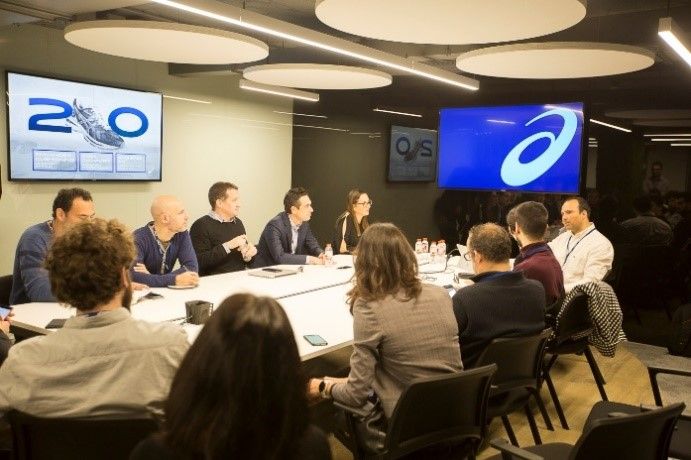 30 May

Global Sports Innovation Center partners with Asics to power startups acceleration together

The Japanese company joins the Center to receive the GSIC's mentoring in the startup acceleration program, recently launched by ASICS when at the same time its new headquarters in Barcelona is inaugurated.

March 8th, ASICS inaugurated its facilities located in Barcelona, where the EMEA division will see the team operating out of the newly opened ASICS offices and will focus on new services, products, technologies, methodologies, business models and consumer experiences to drive innovation, learning and expertise in the business.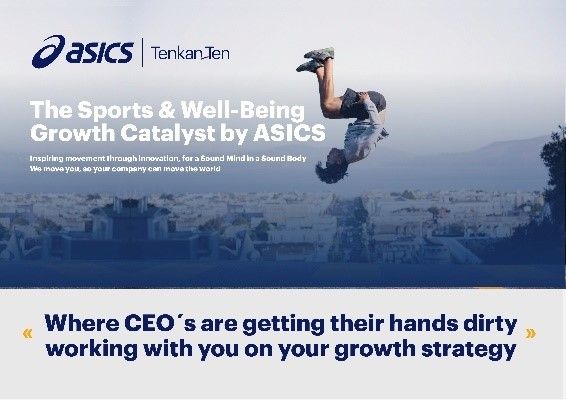 Along with the new offices, ASICS announced its startup acceleration program called TENKAN TEN. The presentation launch of TENKAN-TEN growth catalyst includes the beginning of the pre-application process that will remain open until 30th of June.
The selected start-ups will start the ASICS program in September and will be integrated in the ASICS HOUSE Barcelona.
Global Sports Innovation Center (GSIC), will participate in this program actively giving support in the initial screening to choose 10 most innovative startups in the field of medicine and sport, and that will be a part of TENKAN-TEN. After the selection process, the GSIC will offer these companies free membership during all the 2019. Those companies will be able to enjoy the benefits of the GSIC's ecosystem such as attendance to events, expansion of their network of contacts, participation in Virtual Meetings and use of the facilities. In addition, the GSIC team will offer its mentoring and support in terms of business opportunities and growth.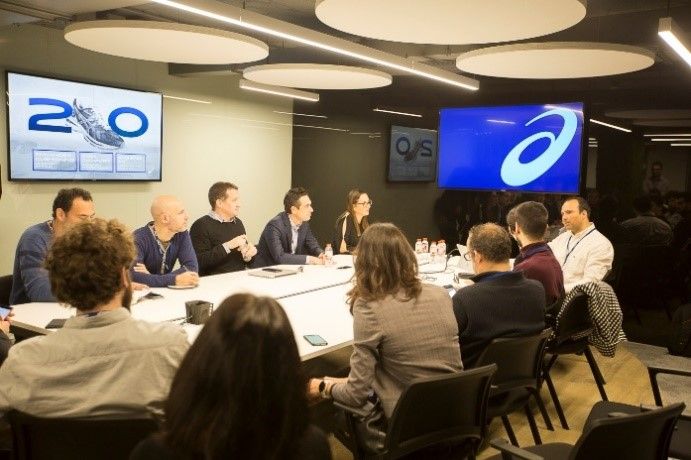 Iris Córdoba, the general manager of the GSIC, said that "Together with ASICS we will work to support entrepreneurship in the sports and technology sectors, by screening startups that join the TENKAN TEN program. We believe that for the GSIC it is a good opportunity to enrich the ecosystem with the most innovative ideas and visions and in exchange to share our know-how with these entrepreneurs. "
The new ASICS Innovation Hub will be led by Emilio Risques, with the aim of driving growth and innovation across EMEA. Emilio Risques, VP New Business and Innovation ASICS EMEA: "The new innovation hub in Barcelona will help to support other companies with great ideas to move forward by providing access to know-how, strategic advice, distribution channels and global networks. It's also an important step for ASICS allowing us to continue to lead the industry in technical innovation."
The start-up program will last four months from September until mid-January where the companies will receive €30,000 financial support to benefit their project. From January on, they will be part of the ASICS Alumni Membership Program which will continue supporting their growth thanks to ASICS partnerships with ACCIÓ, Barcelona Tech City and the Global Sports Innovation Center powered by Microsoft.