25 Dec

IBV works to improve the sports experience with Artificial Intelligence techniques

Injuries, such as those of the anterior cruciate ligament, which are the most frequent in athletes, represent a high social, psychological and economic cost both for the athletes themselves and for their teams. Sometimes these traumas prevent athletes from recovering their previous level of performance and can even lead to the development of other illnesses. Is it possible to prevent these risks in sport?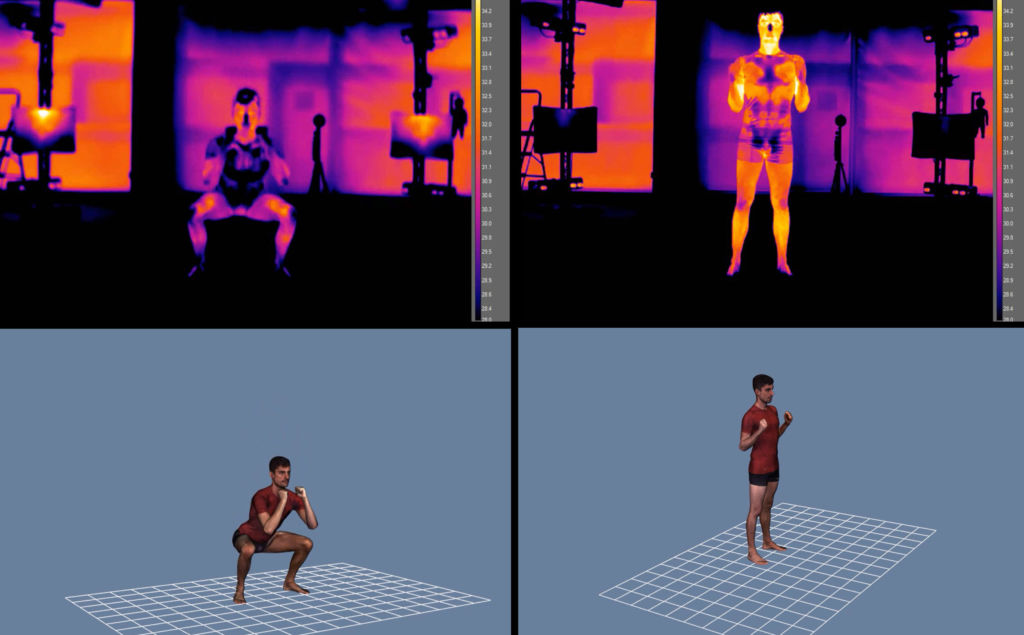 The Instituto de Biomecánica (IBV) has taken new steps in the application of Artificial Intelligence (AI) techniques to improve the sports experience. Specifically, it is working together with the Ricardo Tormo Circuit and the Lucentum basketball team in Alicante to be able to monitor the health of athletes, from the evolution of their physical condition, the evaluation of the execution of certain exercises and the detection of risks to their health.
To achieve these goals, IBV has studied the characteristics of sports gestures and the muscular activation of sportsmen and women with 4D scanning technology, developed entirely by IBV, whose application to sport allows movements to be recorded and reconstructed. In addition, thermography, a surface temperature measurement technique widely used in other sectors such as industry or construction, has also been used for the analyses.
"The combination of both techniques offers the possibility of studying the deformation of soft tissues and the temperature variations associated with muscle activity during the execution of different exercises," explained IBV's director of Innovation in Sport, Enrique Alcántara.
In the same way, this year new tests have been carried out on basketball players with technology developed by the IBV, which identifies the signs that anticipate the appearance of injuries. In the words of Enrique Alcántara, "this system automatically, objectively and non-invasively recognises and evaluates the athlete's gesture in a test that lasts less than 15 minutes". IBV has also successfully carried out these tests in other sports, such as football, gymnastics and handball. 
Neural networks to maintain the turf
IBV has also created a classifier that makes it possible to assess the state of surfaces where sports are played automatically, by using neural networks, with the simple action of taking images of the grass with a mobile phone. This technology helps companies and organisations to keep track of the conditions of the facilities where the activity is carried out.
These actions are part of the pioneering Eyesport project, which the research centre launched last year and is co-funded by the aid programme of the Instituto Valenciano de Competitividad Empresarial (IVACE) and the European Regional Development Fund (FEDER). Companies such as Iturf, Cespeval, Realturf, Neogym and León de Oro have also collaborated in this initiative.