31 Oct

NBPA Presents "Insightful Sports Performance Revolutions: Exploring Data and New Technologies" Reports at GSIC"s Office in Madrid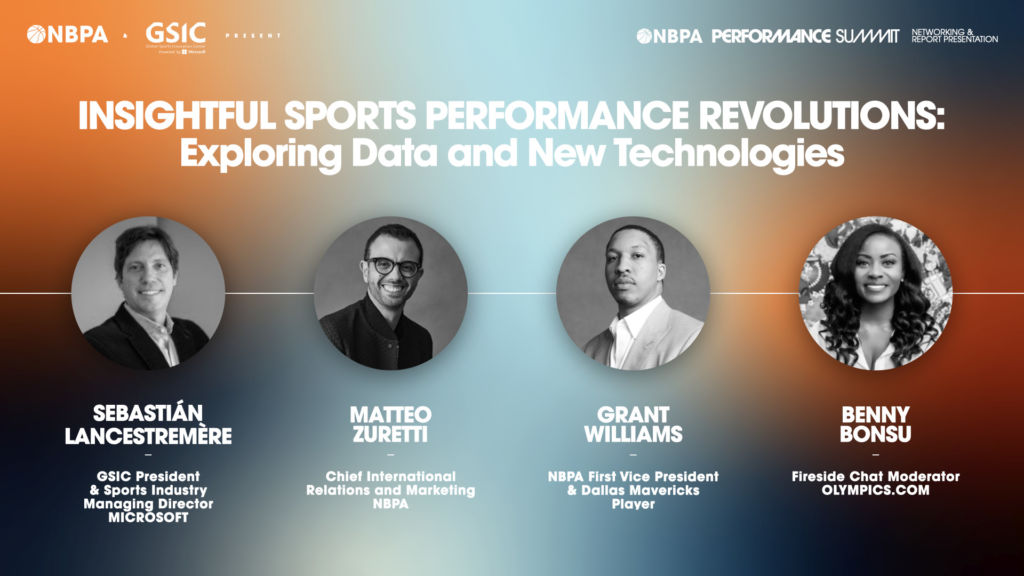 On October 9th, 2023, a day filled with illuminating dialogue and pioneering exploration into the future of sports took place in the heart of Madrid. The NBPA Performance Summit Report Presentation, an event that prefaced a high-profile basketball game between Real Madrid and Dallas Mavericks, unfolded its narrative at GSIC's HQ in Madrid. This exclusive event, titled "Insightful Sports Performance Revolutions: Exploring Data and New Technologies", was not just a professional gathering; it was a confluence of intellects, a fusion of sports and technological sagacity, aimed at delving into the depths of athletes' influence and the transformative power of data and AI in sports.
The event featured NBA star and VP of NBPA, Grant Williams, as a pivotal speaker, bringing together the elite from the realms of sports, technology, and business. Sebastian Lancestremere, President of the GSIC and Managing Director at Microsoft Corp, and Matteo Zuretti, Chief of International Relations and Marketing at NBPA, graced the summit with their expertise, discussing topics ranging from the impact of social media on athlete connectivity to the potential of AI in precision medicine.
The summit was meticulously scheduled, beginning with a networking breakfast, followed by Lancestremere's opening address on how technology and data are revolutionizing athletic performance. Zuretti then summarized the NBPA Performance Summit Report, leading into a fireside chat with Williams that promised to be both engaging and insightful.
This exclusive event was carefully curated to foster an intimate and premium environment, with highly limited seating, emphasizing the unique opportunity for guests to immerse themselves in transformative discussions that are shaping the landscape of sports technology. The GSIC team orchestrated a day that not only promised revolutionary discoveries but also offered a platform for elite networking, where every conversation held the potential to redefine the parameters of sports performance.