01 Nov

Seyu has been awarded at the prestigious Sport Forum Hungary 2023 award at the 'Best Sponsorship and Marketing Campaign' category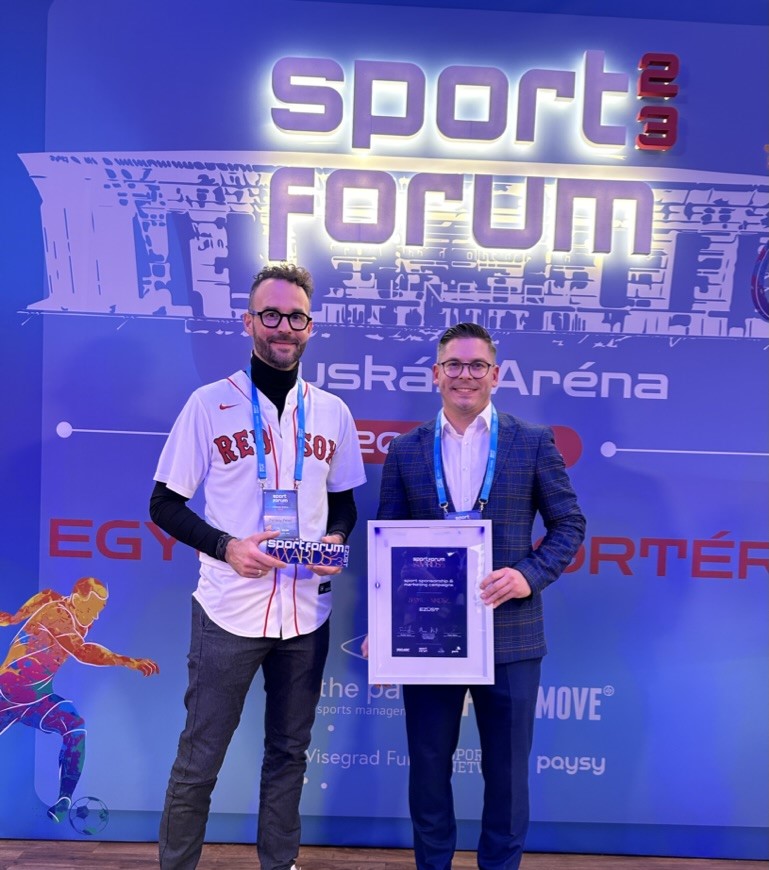 The achievement is a testament to the incredible collaboration between Seyu, the Hungarian Basketball Federation (MKOSZ), and Infront Sports & Media AG. Together, they created an unforgettable experience for fans during the 2023 FIBA U19 Basketball World Cup in Debrecen, Hungary, involving more than 20% of fans in their activation.
However, Seyu's impact extends beyond basketball. The company takes immense pride in its integral role in several other award-winning initiatives.
"We are deeply honored to receive this recognition at Sport Forum Hungary. Our success is a testament to the dedication and collaborative spirit of our team, as well as the strong partnerships we have cultivated over the years."
Seyu's innovative services have played a pivotal role in the following award-winning endeavors:
Hydro Fehérvár AV19 (Hungarian Ice hockey team)
Hungarian Ice hockey Federation
Hungarian Athletics Association
Seyu extends its heartfelt congratulations to these esteemed organisations for their well-deserved awards.
This recognition from Sport Forum Hungary solidifies Seyu's position as a premier provider of fan engagement and sports technology solutions. The company remains committed to delivering outstanding fan experiences and supporting its partners in achieving their goals.