30 Jun

Sports Clubs Level Up Fan Engagement with Gamified Marketing Strategies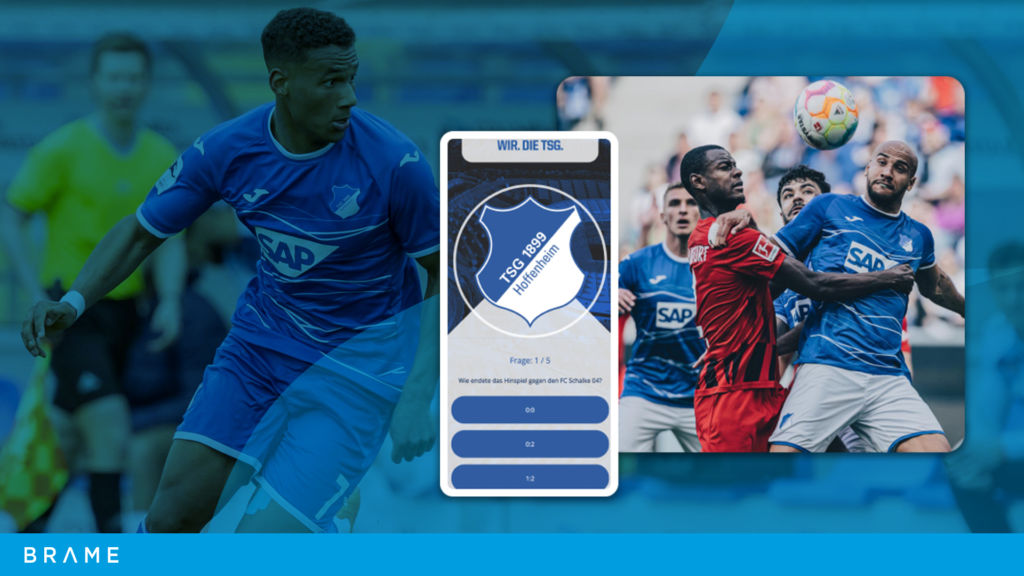 In the rapidly evolving landscape of sports clubs, omnichannel marketing has become increasingly vital. Enhancing fan engagement, boosting ticket sales, and maximizing in-stadium revenue are ongoing challenges that organizations face. However, the focus has shifted beyond the game itself. Sports clubs are now actively seeking innovative methods to captivate their audience and enhance the overall customer experience, extending beyond game days.
To address these challenges, three sports clubs have embraced a new approach by integrating gamified elements into their customers' journey. This native and interactive omnichannel marketing strategy has proven to be highly effective. One notable example is Werder Bremen, a major player in German football. They recently launched a campaign with gamified elements to overcome the common challenge of engaging fans during the off-season. Recognizing the importance of maintaining high fan engagement even outside the high season, Werder Bremen relied on interactive marketing to increase app usage among their fanbase.
FC St. Gallen also achieved positive outcomes by implementing a scratch card game. Their efforts resulted in a 50% increase in ticket sales within their app, a 25% reduction in bounce rates, and a 50% redemption rate for vouchers.
TSG Hoffenheim, known for its loyal fan base, addressed a specific issue related to season ticket holders. Feedback from these fans indicated that they felt less attention was given to them compared to new customers and event attendees. To rectify this, TSG Hoffenheim created a quiz exclusively for season ticket holders, which was advertised in the Friday matchday newsletter. The engagement time of 68 seconds and a 70% completion rate demonstrated the interest and appreciation of the most loyal fans. This initiative not only strengthened the bond with season ticket holders but also helped increase ticket sales and reduce the no-show rate.
These examples clearly demonstrate the effectiveness of gamification in sports club marketing strategies. By incorporating gamified elements, clubs can drive fan engagement, increase app downloads, boost newsletter subscriptions, and achieve tangible results. These innovative approaches provide an interactive and immersive way to connect with fans, both inside and outside the stadium. By embracing the power of omnichannel marketing and gamification, sports clubs can take a significant step forward in captivating their audience and enhancing the overall customer experience.
CTA: Read the full story of TSG Hoffenheim (https://brame.io/customer-stories/tsg-hoffenheim/)