29 Mar

Startup MioBio expands its services to amateur athletes, companies, and clinical patients to promote healthy eating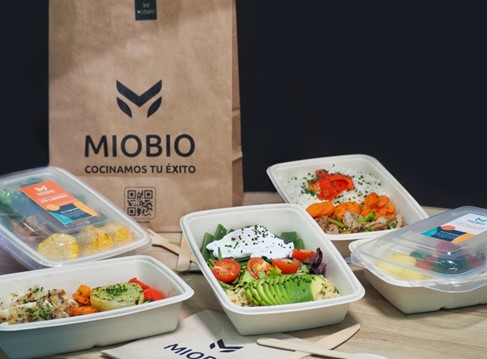 The Valencian startup MioBio is currently immersed in its second round of funding, where it hopes to close an investment of 550,000 euros in the coming months in order to grow both internationally and to reach an audience beyond the elite, including corporations and amateur athletes.
The company, which works with more than 30 elite athletes, 20 clubs and 10 federations, is nevertheless one of the companies that has overcome the break even and generated profits since its inception in 2019.
Its business model encompasses a personalised service based on the collection of nutritional data with daily delivery to individual and collective entities in the world of sport.
Its plans for 2023 include the leap to Italy based on the origin of its executive chef and co-founder, Emanuela Gornati, as well as the opening to the business segment, regular practitioners of any type of sport and clinical patients.
Amateurs are increasingly looking to eat healthily and thus improve their daily performance in any exercise they do. Likewise, there are more and more studies about the benefits of a correct nutrition for the prevention of illnesses or the improvement of the symptoms of any type of ailment.
In this way, MioBio Elite will be joined from March by MioBio Healthy and MioBio Clinic, which will complement the offer and extend the service to the whole of Spain.
The former, based mainly on weekly menu deliveries to workplaces, will pursue the dual objective of maintaining the health of workforces while helping to retain talent and improve productivity.
The second will focus on patients with illnesses or recovering from them, a group that needs greater personalisation and that does not usually incorporate services of these characteristics.