03 Jul

StepOut emerges as the winners of Reimagine Football Innovation contest 2022, awarded by Afc Ajax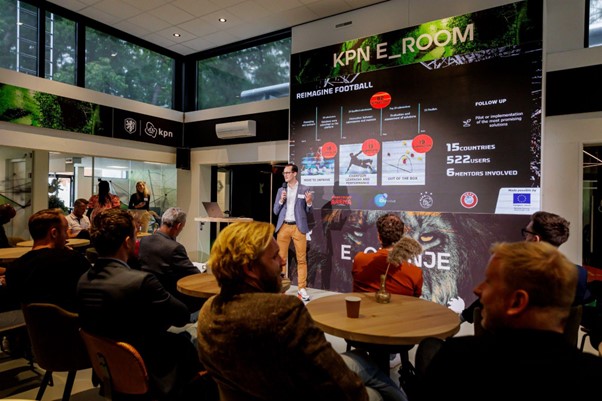 European football organizations, including the KNVB, the Johan Cruijff Arena, UEFA, City Football Group, and AFC Ajax, have joined forces to tackle joint challenges in the football industry. These leading European football organizations, united under the flag of 'Football Innovation Platform', focus on cooperating with the broader football community and beyond to find solutions and best practices for the benefit of fans, players, broadcasters, clubs, venues, leagues, and associations.
This time the challenge was aimed at sports and performance.
The event took place in the Johan Cruyff Arena, home to Afc Ajax on 14th June 2022. The event saw participation from 15 countries, with over 522 applicants.
The StepOut team was evaluated by the data science head of Afc Ajax, Vosse de Boode, and her team during the finals. Being very much impressed with the next-generation performance analytics and ecosystem platforms, StepOut was further selected as the winners of the Reimagine Football event, for the category of Champion learning and performance.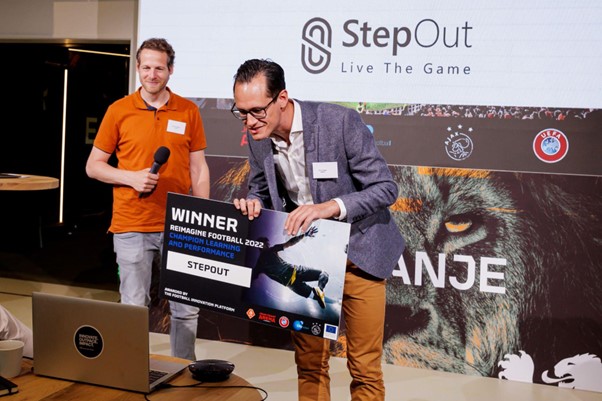 "It is an immense pleasure to be awarded by the likes of Afc Ajax, a club which is an epitome of youth development," said Sayak Ghosh, CEO & Founder of StepOut. "When we started ideating StepOut, our major objective was to create a data-driven performance evaluation system for the entire player development system. We created a platform that would be easy to use, yet powerful, so as to empower a large target audience with data-driven decision-making while making it affordable. To get awarded by Afc Ajax is one of the greatest validation of our vision, as well as our platforms. With this, we will be getting a direct opportunity to collaborate and work with Ajax", Sayak added.
StepOut will now be working with one of the world's best youth development systems and providing them with a digitized ecosystem, backed by event data and video analysis. The platform will enable Ajax to monitor day to day performances of the players, create benchmarks for different age categories, reward players digitally through the ecosystem for performance enhancements, and much more.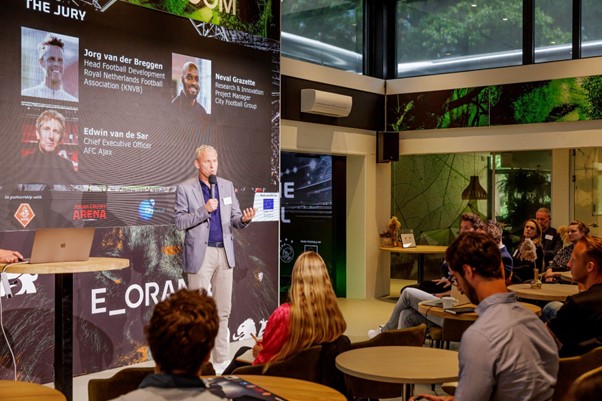 StepOut now plans to bridge the gap between upcoming aspiring talents and the ability to measure day-to-day performance. The vision is to create a digitized experience of playing and developing in football, where the thrill of playing in real life is enhanced by the digitized competitiveness of e-sports, in turn, creating a virtual ecosystem of the journey of 'aspirant' to 'professional' footballer.