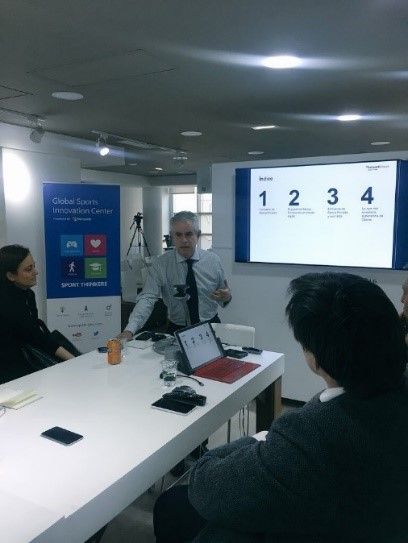 30 May

The GSIC's Professional Sport and Innovation Committee continues to work to address the first area of its interest

During the meeting held at the Global Sports Innovation Center powered by Microsoft on April 19th, our Committee of Innovation and Professional Sport faced the first area of interest, out of the five that had been defined in the previous session: "The athlete as an entrepreneur". The debate and interventions were focused on two specific topics:

Investment models in technology-based startups linked to sports.

Support for the economic-financial management of the athlete.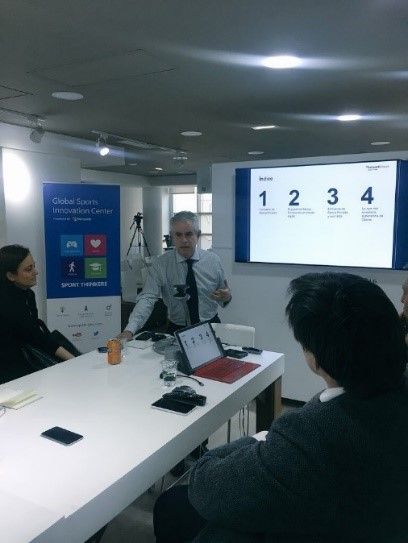 To address them we invited Microsoft for Startups and Banco Sabadell Urquijo, and in their representation to Pedro Jareño, and Agustín García and María del Carmen Muñoz, respectively.
Since November 2017 the GSIC has been working with this Committee, a forum specifically designed to be a meeting point and a stable reflection among top-level athletes, experts and young companies with innovative products and services in which professional athletes can contribute their knowledge and experience to guide the development of new tools that help them improve performance in professional sports.
This Commetee is composed by Nacho Fernández (Real Madrid), Álvaro Morata (Chealsea FC), Lourdes Mohedano (gymnastics), Carlos Soler (Valencia CF), Patricia García (Spanich rugby team) and former athlets Eli Pinedo (handball), Carlota Castrejana (athletics), José Lasa (basketball), Francisco Rufete (football), Ana Rossell (football) y Gaizka Mendieta (football).
Four other areas of interest that will be developed by this Committee:
Health of the professional athlete.
Athlete as a brand.
Training of the athlete and his professional evolution.
Connection with non-professional sports.
The GSIC partners involved in these fields have the opportunity to join these group work and contribute to the generation of activities and documents that allow sharing innovative knowledge and opportunities to address the identified challenges.