17 Mar

Transforming the Future of Fitness and Sports with AI technology of AiSport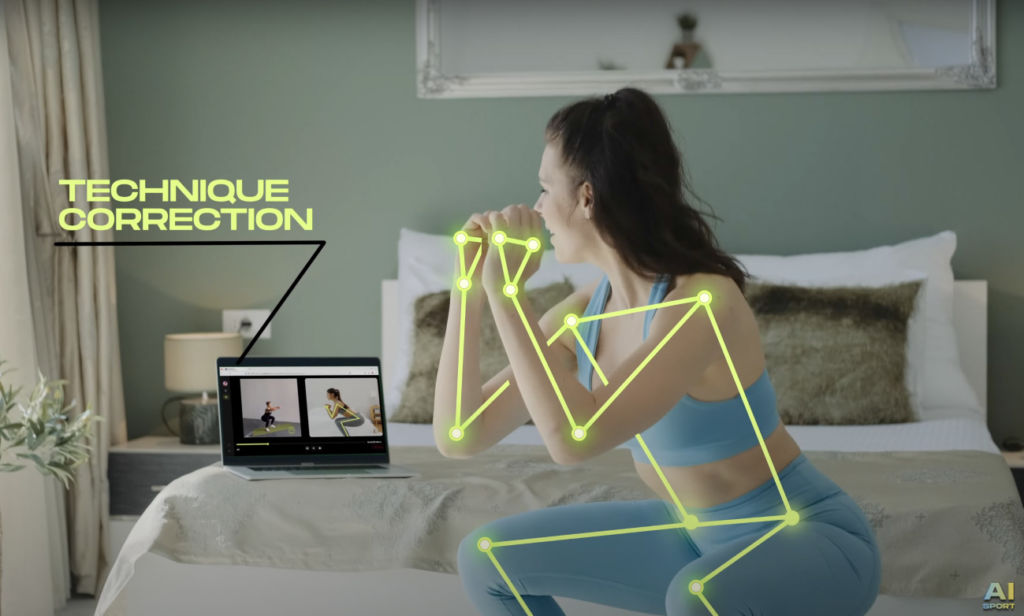 Artificial intelligence (AI) has made its way into nearly every industry, and sports is no exception.
One of the most significant ways AI is being utilized in sports is through the analysis of motion performance in real time. By using AI algorithms to collect and analyze data from the camera of the mobile phone or laptop AI coach can give analyze movements, recognize mistakes, and give instantaneous feedback on how to improve the technique.
This is another area where AI is making a significant impact is injury prevention. By analyzing movement patterns and identifying potential risk factors, AI technology can provide personalized feedback to athletes to improve their technique and avoid injury.

This is why AiSport platform was founded. The software is based on AI to monitor and analyze movements during workouts and provide feedback on form and technique. By utilizing the platform, fitness enthusiasts and athletes can improve their technique, reduce the risk of injury, and get the most out of their workouts.
AiSport is a motion-tracking and correcting software for safe and effective workouts.
It is an excellent solution for coaches, fitness clubs, and enterprises to scale their businesses and increase customer retention rates.
This is a tech solution that does not require additional devices, only a phone or laptop, to prevent injuries and correct techniques. After every workout, users can receive fast positive results and analytics of their performance. AiSport also improved its software with sound effects and voice recommendations for a better user experience.
The potential of AiSport is enormous, as it has the power to revolutionize the fitness and sports industries, aid in rehabilitation, and help the weightlifting and golf industries. New technologies are changing the world, and AiSport can change fitness and sports.