02 Nov

Unlocking Winning Strategies: Exploring Neuropsychology and Sport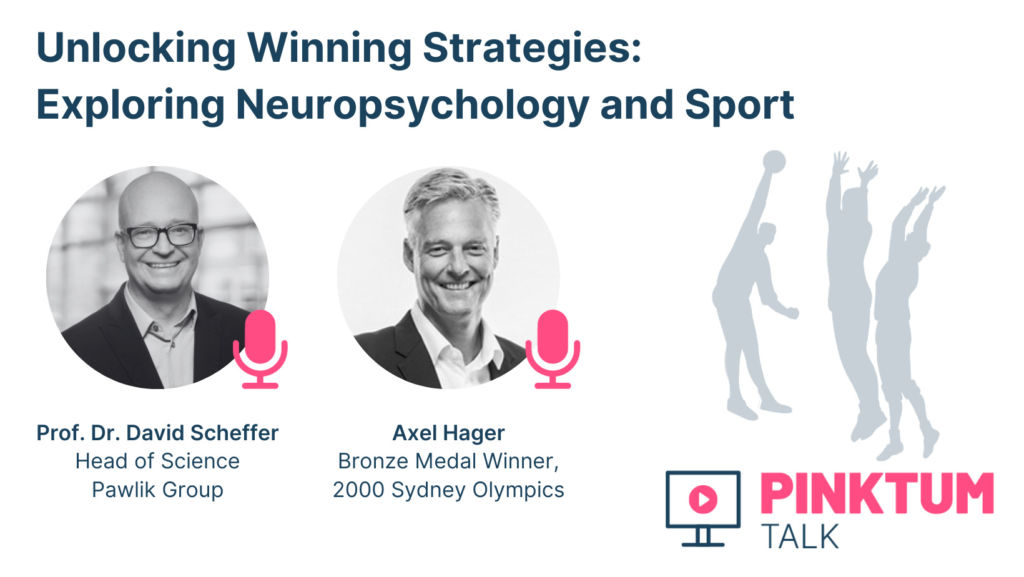 Join us for a webinar that delves into the fascinating intersection of neuropsychology and sports. In "Unlocking Winning Strategies: Exploring Neuropsychology and Sport," we will embark on a journey to understand the intricate relationship between the human brain and athletic success.
Webinar Overview:
In the dynamic realm of sports, success is not merely about physical prowess, but is intricately tied to the workings of the mind. This webinar, featuring key speakers Axel Hager, Bronze Medal Winner at the 2000 Olympics in Beach Volleyball, and Prof. Dr. David Scheffer, Professor of Business Psychology at NORDAKADEMIE, will be a comprehensive exploration of the Action Control Model. This cutting-edge approach unveils the cognitive processes underlying successful athletic performances.
Key Topics:
Action Control Model Unveiled: Understand the core principles of the Action Control Model and its application in the realm of sports psychology. Explore how cognitive processes impact decision-making, goal setting, and execution in the competitive arena.
Neuropsychological Insights: Delve into the neurological underpinnings of athletic achievement. Gain insights into how the brain processes information, handles pressure, and influences an athlete's ability to adapt and excel in diverse sporting scenarios.
Individual Characteristics of Winners: Identify the psychological traits that set winners apart. From resilience and focus to adaptability, discover the key characteristics that contribute to an individual athlete's success.
Team Dynamics: Uncover the secrets of high-performing teams. Explore how the Action Control Model can be applied to enhance communication, coordination, and collaboration among team members, ultimately fostering a winning team culture.
Case Studies: Learn from real-world examples and case studies that illustrate the practical application of neuropsychological principles in various sports. Gain actionable insights that can be applied to both individual and team training regimens.
Date and Time:
Monday, November 13
10:00-11:00 CST
5:00-6:00 CEST
Key Speakers:
1. Axel Hager
Axel Hager is an accomplished beach volleyball athlete, born in Germany. His notable achievements include securing the bronze medal in the men's beach team competition at the 2000 Summer Olympics in Sydney, Australia, where he teamed up with Jörg Ahmann. Prior to his win at the 2000 games, Axel proudly represented his homeland at the 1996 Summer Olympics in Atlanta.
2. Prof. Dr. David Scheffer
David Scheffer is a renowned researcher and has a doctorate in Implicit Motives from Helmut Schmidt University in Hamburg, Germany. Since accepting a professorship at NORDAKADEMIE, University of Applied Sciences, he teaches a course in Business Psychology. Professor Dr. Scheffer is the former Scientific Director at fbtk Consulting, and he began his position as Head of Science at the Pawlik Group in 2022.
Registration: https://www.pinktum.com/us/pinktumtalk-international/
Secure your spot now to unravel the mysteries of neuropsychology and sport! If you are unable to attend, you can still register and receive the recording following the conclusion of the PINKTUM Talk. Don't miss this opportunity to gain valuable insights that can transform your approach to athletics.
Join us for an engaging discussion that goes beyond the physical aspects of sports, providing a deeper understanding of the mental processes that lead to victory. Be part of the conversation shaping the future of sports psychology!