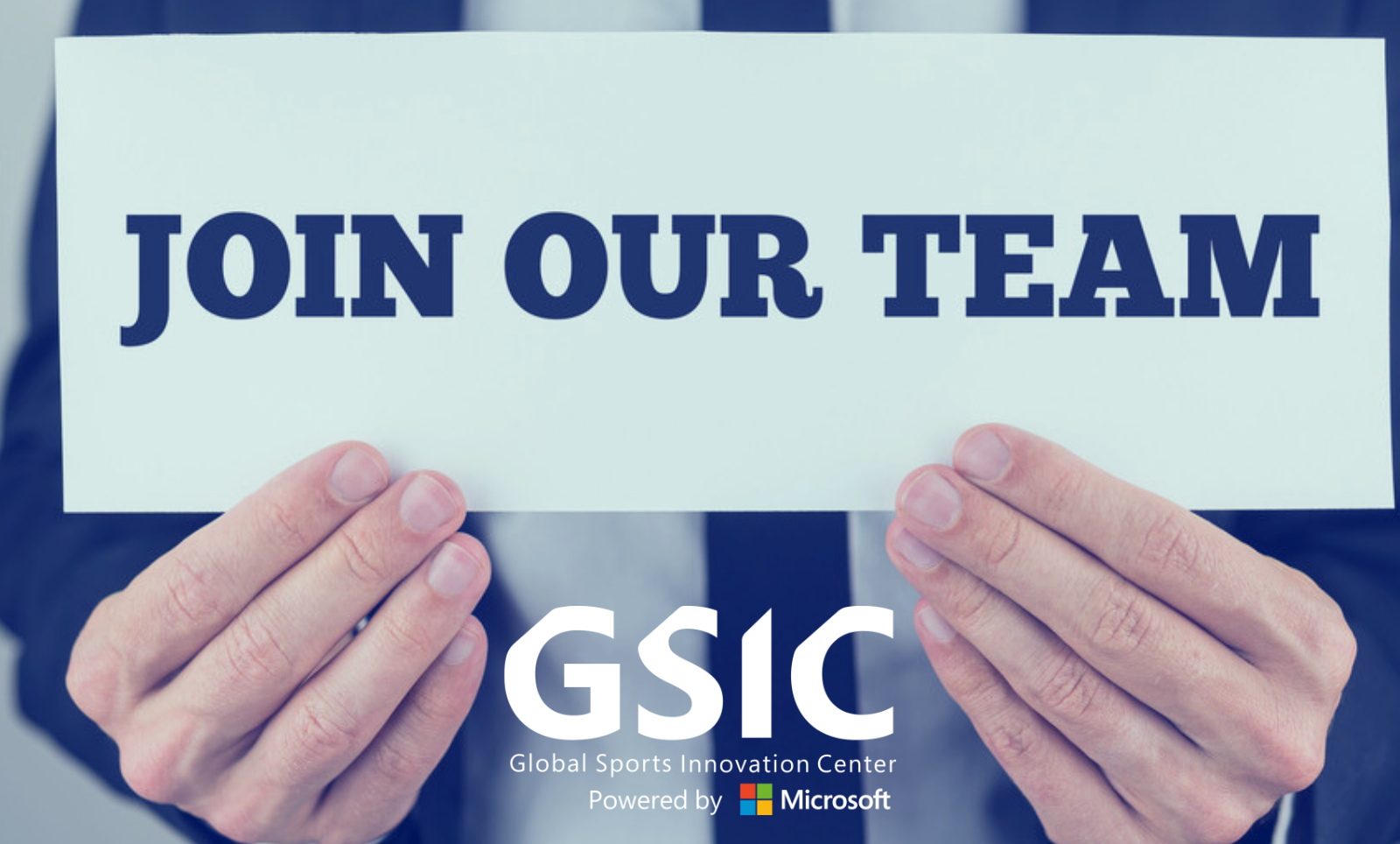 06 Apr

We are hiring! – Innovation and Partner Solutions Manager
General Information
Name hiring manager/supervisor: Iris Córdoba Mondejar
Business unit: Global Sports Innovation Center powered by Microsoft
Start Date: May 2021
Duration: May 2022
Hours per week: 40
Job title:

Innovation and Partners Solutions Manager
Job description:
As an Innovation and Partners Solutions Manager, you will be in charge of detecting latest trends and evaluating solutions developed by startups and tech companies for different areas of the sports industry and recruit them to GSIC members' network, as well as advise sports entities on technological solutions that can help them solve their digital transformation challenges.
(70%) Subject Matter Expert in the Sports Industry, responsible for a sports technology and innovation area in GSIC HQ in Madrid and a person who will leverage on GSIC's position and value within the respective ecosystems to continue positioning GSIC as an international reference hub in technology and sport on the global level. (30%) Develop new offerings and select-recruit GSIC members and drive social campaigns to engage Clubs/Leagues/Federations CXOs as well as provide them digital transformation advisory services.
Responsibilities:
Detect potential members of GSIC powered by Microsoft (startups SMEs, large tech companies, leagues, clubs, federations, universities, research groups, public entities, etc.).
Identify business opportunities for GSIC members within the ecosystem.
Promote GSIC Digital Transformation Advisory Services to sports entities worldwide.
Generate revenue for GSIC's yearly budget.
Manage and solve technical issues (agreements, reports, deployments).
Support generation of content for the GSIC activity program.
Coordinate trainings, mentoring and conferences for the GSIC members on technology and innovation.
Promote Microsoft solutions and Microsoft Partner Program among GSIC members.
Advice the GSIC Institute.
Education and Qualification:
Team player, confident, independent, and enthusiastic!
Minimum 5 years of experience in project management and/or business development and/or innovation area.
Preferably Engineering or IT. MBA or Marketing/Business post-graduate. Sports programs preferred.
Proficient project management skills and principles, including scope, schedule, resource, and risk management.
Excellent communication skills; comfortable in front of all levels of the organization, as well as external customers.
Strong leadership, negotiation, and conflict management skills.
Problem-solving approach to advice GSIC members.
Experience using project management tools.
Capable of working independently under ambiguous and/or changing conditions.
Ability to accomplish all the deadlines without requiring additional supervision.
Demonstrated ability to coordinate across disciplines and integrate all aspects of the business as they impact projects' development, including negotiation of scope, roles and responsibilities, specifications, timelines, and resources up, across, and down in the organization.
Additionally:
English fluent (a must) or native (with fluent Spanish).
Microsoft Azure, Power BI, Dynamics 365 knowledge is a plus.
Advanced project management certification (PMP) is a plus.
The position is based in Madrid.
Up to 35% travel is required (post COVID).