01 Dec

IPSEM Squared launches a recruitment website aimed at Asian Sports market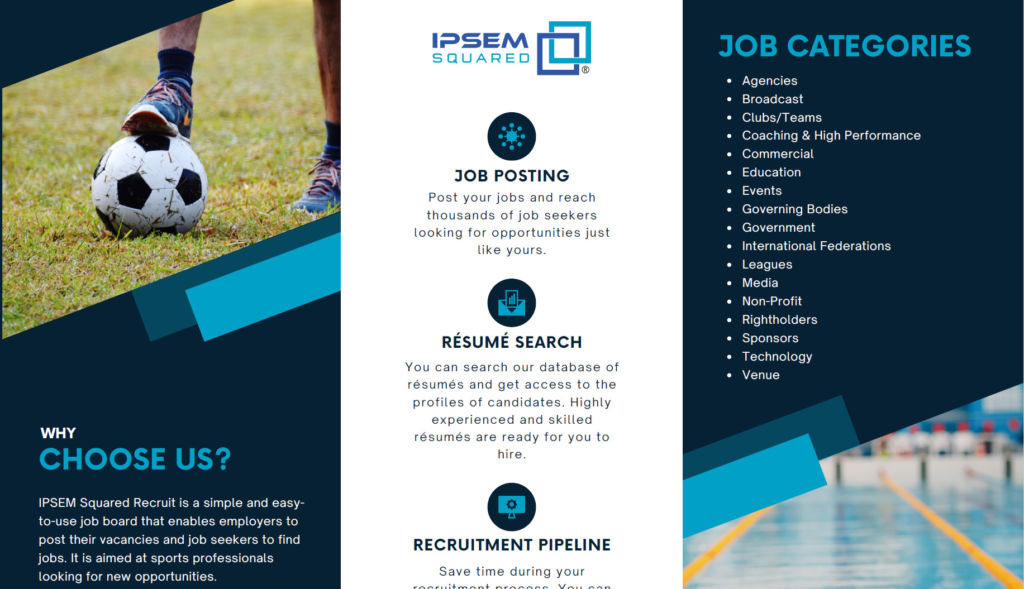 Our members IPSEM Squared have launched a recruitment website aimed at the Asian Sports market, in particular Southeast Asia plus Hong Kong and Macau. This is one of the few sports specific job sites in Asia. This jobsite can be found at www.ipsemrecruit.asia.
People are currently adding their CVs to the site to allow you potential employers to find the more easily and from next week if you have roles to fill, you will be able to:
Post jobs on the website
Search for candidates who have registered on the site
Use the site to also help you manage your recruitment process, you can manage candidates on the site while taking them through the recruitment process.
The countries and territories which will be active to start with are India, Malaysia, Philippines, Singapore, Thailand, Vietnam plus Hong Kong and Macau. We expect some candidates to register from Sri Lanka, Bangladesh, Nepal, Bhutan, Laos and Cambodia. We also know that some people not based in the region but interested in working there have registered.
We would encourage you to use the website and also to tell your friends, colleagues and business acquaintances about it. It is an opportunity to more easily and quickly find the right candidate for your sports-related business.
If you have any questions, please send these to [email protected].
O