03 Nov

Sela: CREATING SPECTACULAR EXPERIENCES, EVERYDAy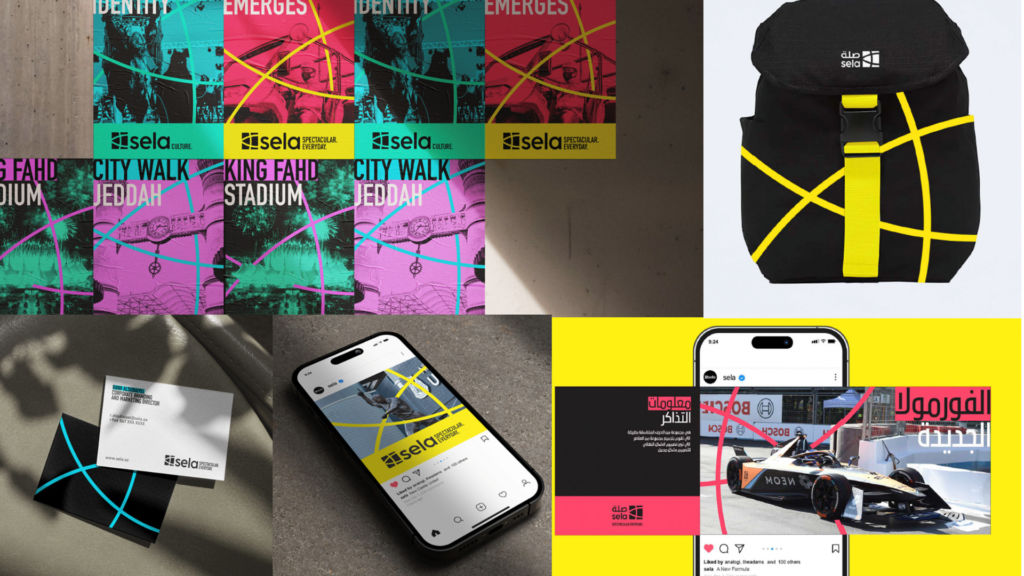 Established in 1995, Sela Sport were the first FIFA recognized athletes' representation company in Saudi Arabia. Today, Sela has expanded its remit across sport, entertainment, hospitality, and cultural events and are now the title shirt sponsors of Newcastle United FC. Owned by the Public Investment Fund (PIF), the sovereign wealth fund of Saudi Arabia, Sela plays an instrumental role in achieving Saudi Arabia's Vision 2030 through its iconic events and destinations.
Sela had undergone multiple changes and transformations over the past few years. However, the brand identity had remained unchanged, resulting in an obvious disconnection between the brand and its target audience. The time came to update the brand identity to reflect its current position as a market leader and the growing diversity of its offering.
Dragon Rouge was successfully awarded the project via a tough pitch process versus agencies in the region. Launched at the first NUFC game of the season in London Aug 2023, we developed a bold, transformative and interchangeable visual identity system, drawing inspiration from the Sela logo mark itself, that enabled the brand to elevate its persona and stand out from the competitors in the region and beyond.