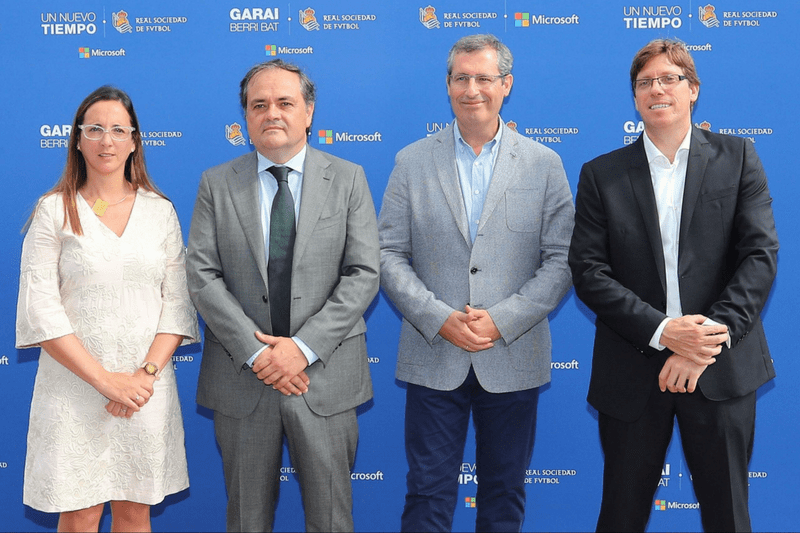 12 Jul

Sport Thinkers Smart Stadium startup competition registration is open!

11 companies that develop solutions applied to Smart Stadium will be chosen in mid-October to start the week of immersion with Real Sociedad de Fútbol and the Sport Thinkers acceleration program designed by the GSIC.

The start of the competition registration process was announced on July 11 at the Real Sociedad de Fútbol sports facilities in Zubieta by Iris Córdoba, the general director of the GSIC. The presentation ceremony was also attended by Jokin Aperribay, president of the Royal Society, Sebastián Lancestremère, general director of Microsoft Sports, and Markel Olano, deputy general of Gipuzkoa. In addition, representatives of the university world have attended the event, such as the University of the Basque Country / Euskal Herriko Unibertsitatea (UPV / EHU), the School of Engineers of the University of Navarra Tecnum and the University of Deusto, as well as companies and startups that will participate in the program.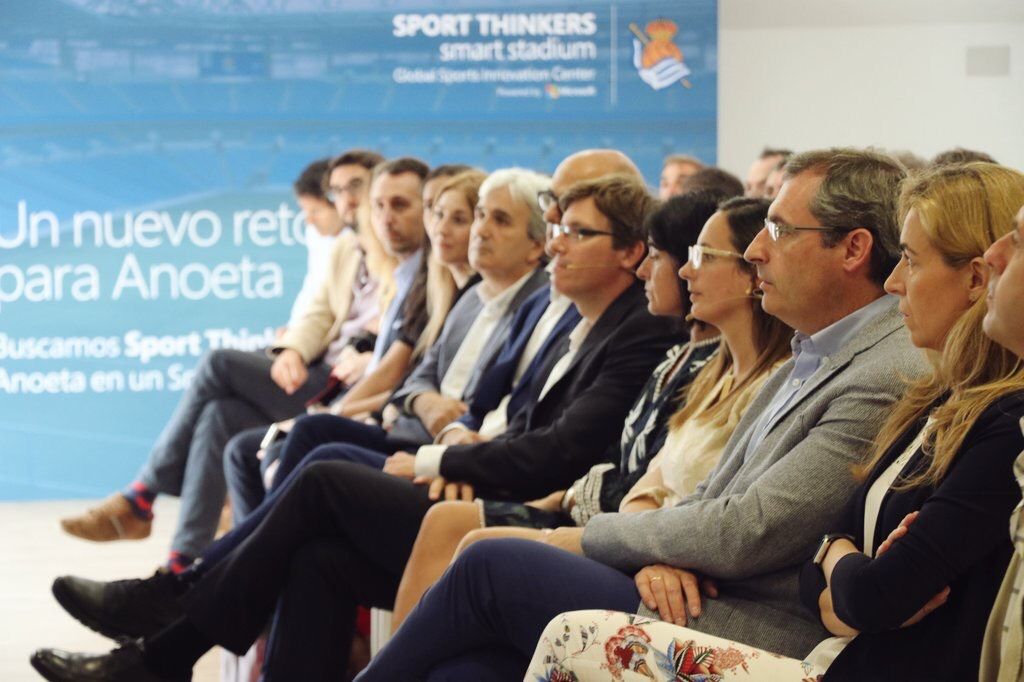 Sport Thinkers Smart Stadium is an acceleration program for technology-based startups that will help Real Sociedad improve the facilities of its Anoeta stadium that is currently undergoing reconstruction, through a program that promotes innovation through solutions with a marked technological degree to transform the experience of his followers.
Registrations will be open until September 21 and the solutions that will be presented to the competition should be based on three fundamental aspects: fan experience, safety and sustainability.
Among all the companies that sign up for the process, the GSIC will choose 50 companies, both startups and consolidated companies, for a "short list" where a second evaluation will be made to choose 25 finalist companies that will be able to submit their projects via Skype before the jury. composed of the representatives of the GSIC and the Royal Society in the period from 8 to 10 October.
The week of November 5 to 9 the winners will live an immersion experience with the Real Sociedad to know the needs and demands of the club. The experience of immersion with the club will allow them to adapt their solutions to what Anoeta really needs. In the period of acceleration that will last 3 months, mentoring sessions will be held with experts in various areas of the sector, the winning companies will participate in our working groups along with other partners who are already involved in the sessions, will have advice from our Advisory Board, can participate in major international events and form the contact network of the GSIC ecosystem that provides multiple business opportunities.
You can check the presentation of the program here:
The registration form is available at the following link: https://sport-gsic.com/events/sport-thinkers-smart-stadium/