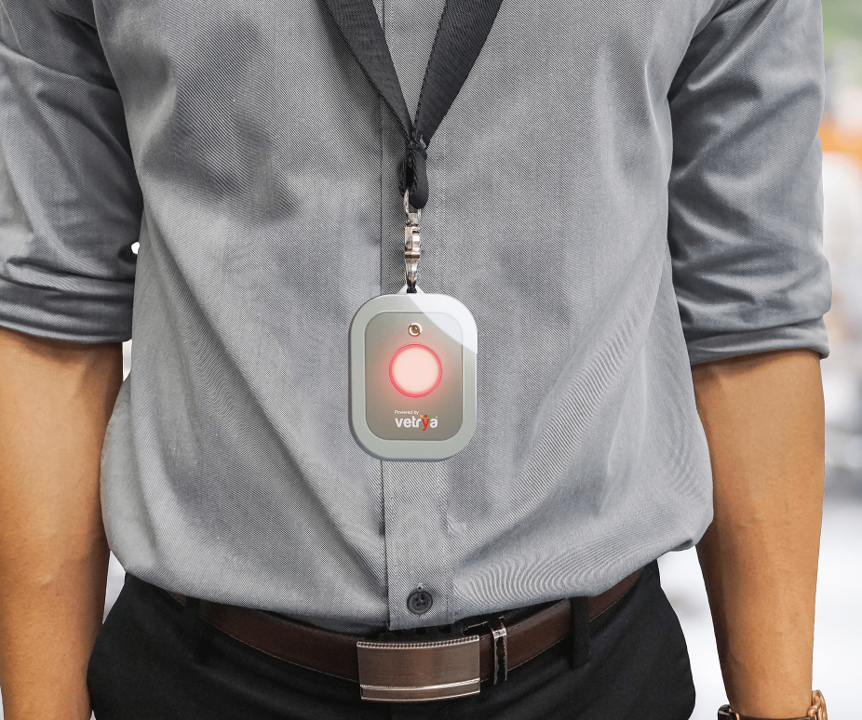 04 May

Pj20 tracer: the solution from Vetrya for contact tracing in any kind of organization and venue

Pj20 tracer is a platform dedicated by Vetrya to all companies and organizations, of any size and type, that allows contact monitoring, both as a protective action during the post-emergency phase of the Covid-19 and for prevention in any future occurrence.

It monitors in real-time the distance between people in a workplace or a venue.

How does it work?

It's a Bluetooth-based device that provides two different versions, which do not require any network infrastructure to operate:
Wearable device (Personal Protective Equipment);
Mobile application.
If a person has Pj20 tracer turned on, it can detect other devices in proximity. When two or more people approach, the device emits alarm signals (via LED, sound, vibration) that increase with decreased distance, until a continuous alarm is emitted when the estimated distance is less than 1 meter (or any other configurable limit).
Anonymous events are recorded in the device and/or app memory and, in case of need, can be later retrieved and sent to the Pj20 platform, capable of showing and analyzing contact correlations (e.g. a number of severe or "mild" cases of contact between users) through unique digital identification.
All data are anonymous and can be stored in an internal system and/or in a safe dedicated cloud service provided by Vetrya, but contacts' details remain the exclusive property of the company/organization.
Furthermore, there are no features that allow those who access the administrative office to view the contacts of a specific user, so compliance with applicable data privacy regulations is guaranteed.
For more information and contacts, please write to [email protected] or go to https://www.pj20tracer.it/?lang=en