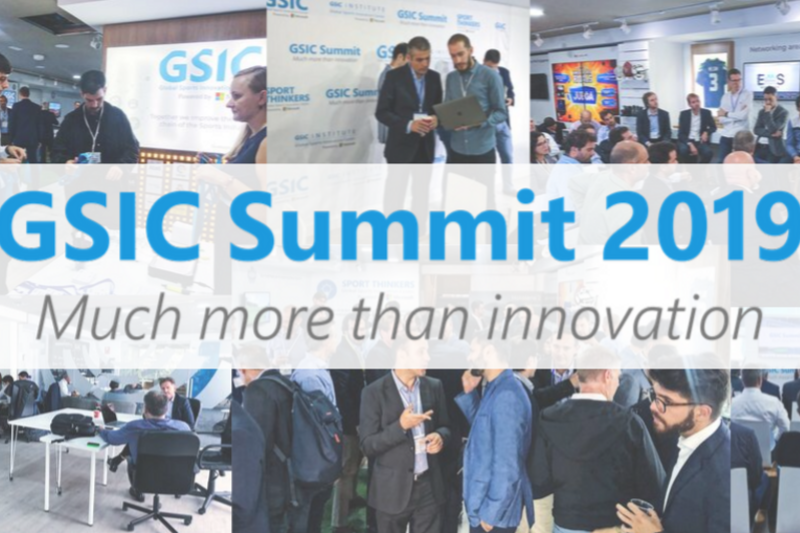 13 Sep

GSIC Summit 2019
---
On September 11 and 12 we've held our first GSIC Summit that brought together 72 entities from 18 countries, with a total of 120+ attendees in 2 days of the event.
GSIC Summit is now officially the biggest GSIC's international event and we want to thank you for your support, and for making it possible.
GSIC is more than a regular innovation center. Since we opened our doors in 2015, we've built a strong community composed of tech-based companies, sports organizations, institutions, educational entities and research groups. Our center is a worldwide reference meeting point for the sports industry where we provide our members with effective networking, specific areas knowledge transfer activities, real business opportunities, advisory services of the industry experts network, access to Microsoft technology, benefits at international industry's events and visibility.
GSIC Summit became a great meeting point for our members where they had productive networking, learned more about each others activity and experience, had 1-to-1 meetings with Microsoft Sport team, Microsoft for Startups Europe, Manchester City, as well as presented their solutions and had a networking session with European Leagues.
The 2-days agenda was composed by 14 great quality keynotes and interactive panels where 34 speakers talked about the most trending topics of the sports industry such as startups acceleration, the importance of AI, use of Big Data, Business analytics, eSports monetization challenges, team and players' performance, injury prevention and Smart Stadium.
GSIC provides more to its members and GSIC Summit 2019 aimed to be an iconic representation of that.