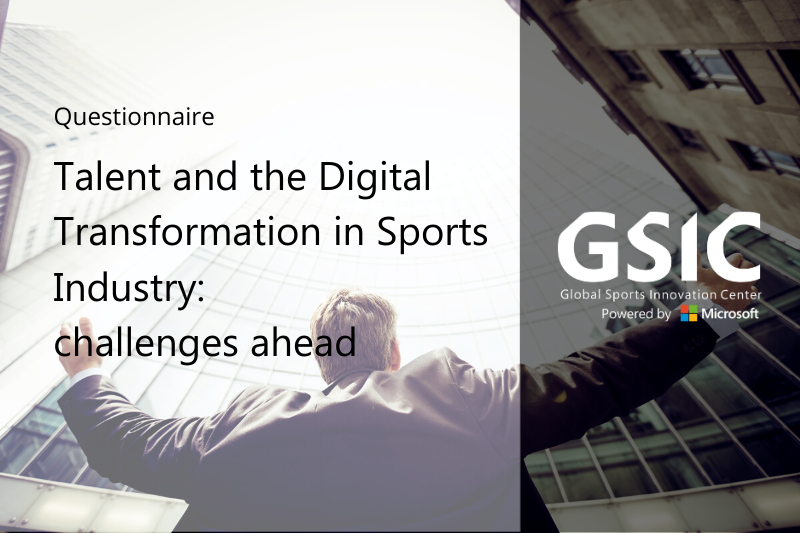 06 May

Talent and the Digital Sports Industry: challenges ahead

GSIC powered by Microsoft is always thinking ahead and providing added value in the field of Sports and Digital Transformation. With over 340 different organizations from 50 countries supported by our association, GSIC is becoming a solid and robust leading the voice of the sector, creating opportunities for our members to grow in terms of knowledge, networking and digital transformation advisory services.

No doubt, the industry is evolving, and so are the characteristics of the talent that is currently working in the industry or those who want to join the sector in the near future. But how sports and digital transformation field will look like from a talent and labor perspective in the coming years?

To bring insights to this pivotal question, GSIC is undertaking a survey among GSIC members as well as other organizations and corporations of the sport and digital transformation sector, including sports organizations, companies, universities, etc.

Thus, it would be highly appreciated if you can take 10 minutes of your time to respond to the following questionnaire before May 31.

The results will be part of a report that GSIC will present timely to all the ecosystem.

Thanks in advance, once again, for your time and collaboration!