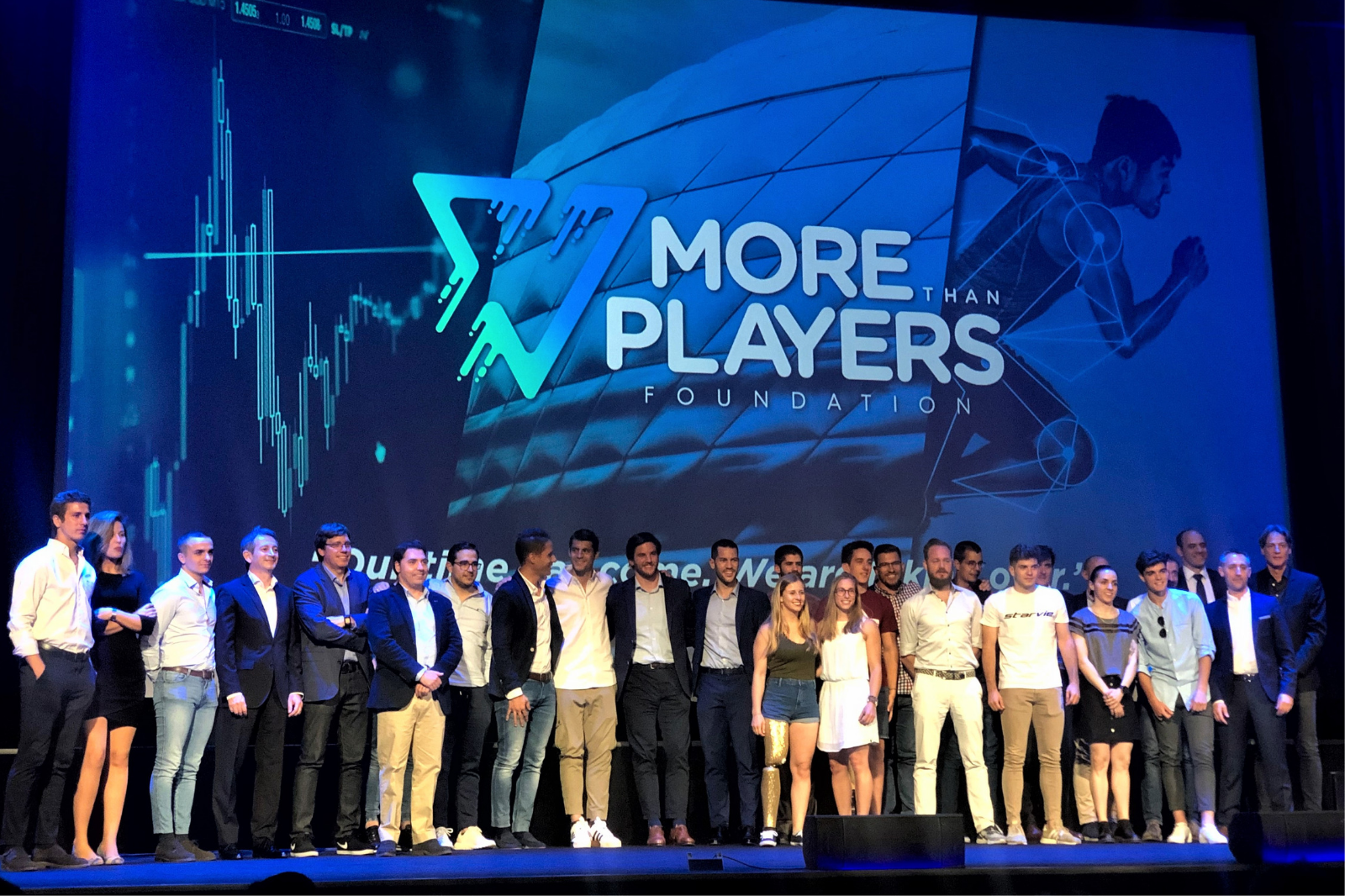 17 May

GSIC collaborates with More Than Players Foundation to boost innovation in professional sports

On May 16th GSIC participated at the presentation of More Than Players Foundation where we were represented by our President, Sebastián Lancestremere.

During the event, 5 startups that passed GSIC screening, presented their innovative solutions to the athletes who form part of More Than Players Foundation, press and special guests.

'More than players' is a foundation supported by football players like Álvaro Morata, Keylor Navas or Adrián Embarba, or the Paralympic athlete Desirée Vila, and aims to help startups that link technology and sports.
---
The foundation aims that these companies that generate technological advances linked to sport have the support of athletes to receive funding and establish contacts to help them grow.
The five startups selected by GSIC and this foundation were iAltitude, Thermohuman, Fun with Balls, Play & Go Experience and TTSPRTS.
Manuel Jordán, CEO of iAltitude, explained the benefits of altitude training for physical fitness, sports performance and health, and explained that his exercise tool simulating the effects of altitude (hypoxia) has already been used for 1,500 people, including 50 athletes.
Ismael Fernandez, of the injury prevention company with infrared thermography Thermohuman, said that the clubs lose 7.5 million euros per year in salaries of players who are injured, and detailed how their tool helps prevent them detecting alterations of temperature in the body.
The representative of the German company 'Fun with balls', Markos Kern, showed his interactive screen that allows to practice 'squash' and several different movement games, both inside and on screens installed outdoors.
The Spanish company 'Play & Go Experience', which creates videogames that use geolocation for companies and brands, presented a video game proposal with sports theme in which players integrate with the territory using augmented reality.
Finally, the Argentine company TTSPRTS detailed how it develops customized applications and technologies for sports clubs, leagues and federations.
'More than players' will hold two calls per year in which they will select 'startups', to accelerate the best ones in periods of three months.