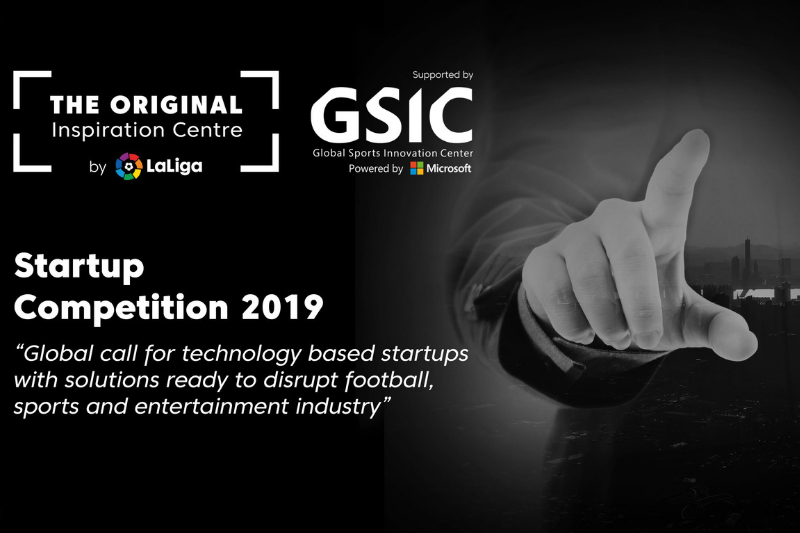 01 Apr

Startup Competition 2019 call closes showing excellent results

Startup Competition 2019 had already completed its first phase closing the call for applications on March 30th.

Since the launch of this project we are developing together with LaLiga, we have received application from 55 different countries and now we are moving toward the screening of all the companies who entered the competition. This process will be developed on different stages including the evaluation on behalf of GISC, LaLiga, Microsoft Corporation and major sports industry experts. We will know the list of 25 pre-finalists by the end of April.

All the solutions presented to the competition are based on four cornerstones:
Media: OTT, broadcasting, social media, digital content, new media, digital marketing, second screens, graphics, analysis, piracy.
Fan engagement: fan profiles, social media, electronic sports, gamification, social listening, community, commercialization, VR/AR/MR, digital games.
Smart venues: security, fan engagement, ticket sales, fan experience, food and beverages, connectivity, cashless payments, access control, and guest management.
Sports performance: analysis, sports training materials, injury prevention, health and lifestyle, research.
Others such as big data, artificial intelligence, machine learning, etc.
After 25 pre-finalists will be chosen, they will be presenting their offerings to LaLiga vía online and afterwards we´ll select 10 finalists who will go on the immersion week in Madrid with LaLiga, attending World Football Summit 2019 to make final presentations of their projects. Those 10 finalists will also join the GSIC for free for 6 months benefiting on all our services and activities.