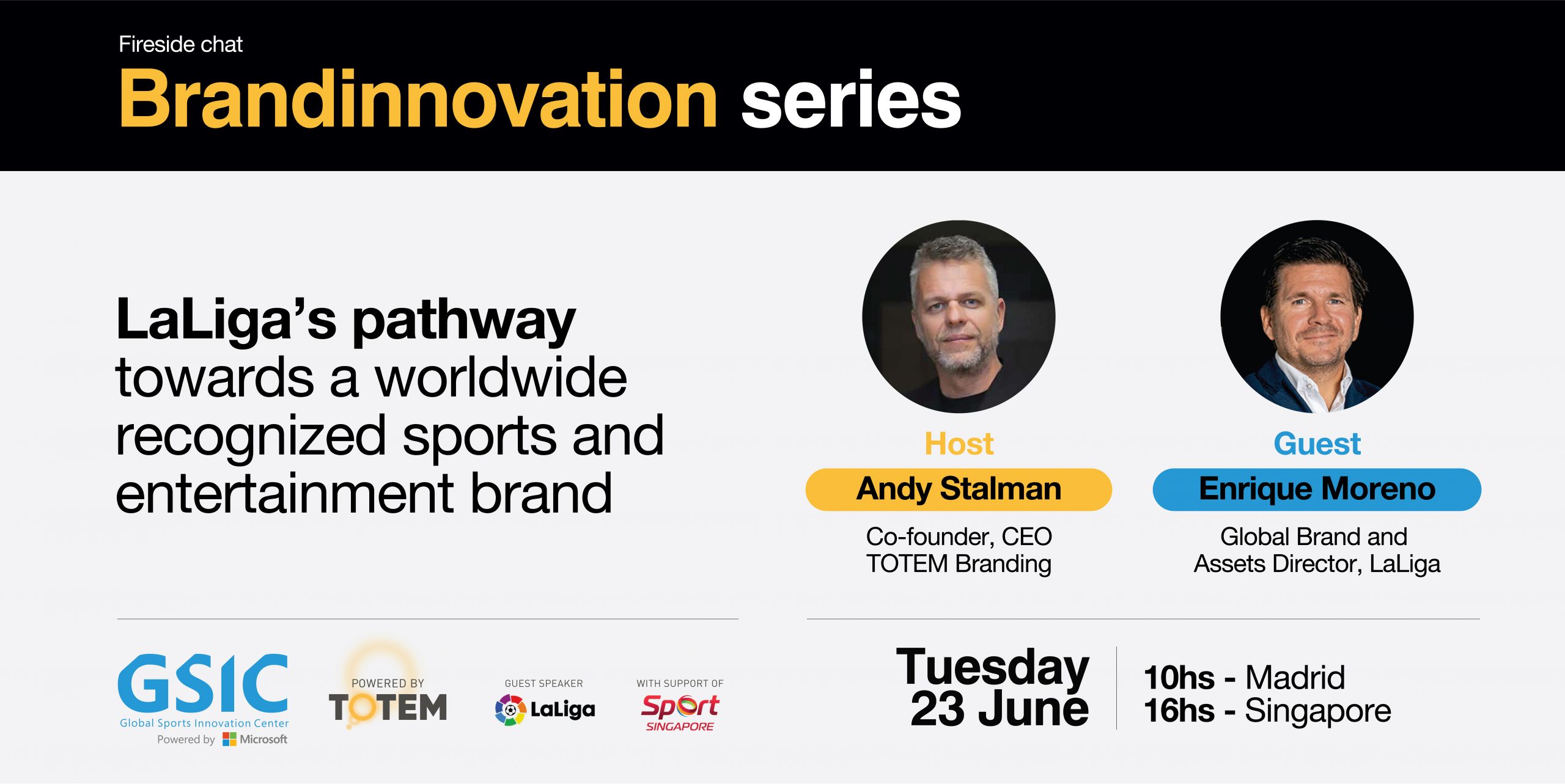 23 Jun

GSIC BrandInnovation Series powered by Totem – Chapter 1 with LaLiga

It´s time for something new!

The Global Sports Innovation Center powered by Microsoft and in collaboration with Sport Singapore is announcing a new series of activities during which we are aiming to explore the relationship between brands and innovation nowadays.

GSIC BrandInnovation Series powered by Totem is going to be composed by 3 fireside chats with key figures in the sports industry area who are representing the most relevant international organizations.

Our expert and collaborator, a top-ranked marketing and branding expert, Andy Stalman, co-founder and CEO of TOTEM Branding, will be hosting these conversations and getting the most interesting insights for you.

The first session will take place on June 23, 10:00 am (Madrid time) / 16:00 (Singapore time), and our first guest will be Enrique Moreno, Global brand and assets director of LaLiga, one of the most recognized sports and entertainment brands globally.

Enrique will share with us how LaLiga evolved from an association into a leading brand in the world of global entertainment, their transformation in terms of value, engagement and social impact, and also LaLiga's growth on Asian market.

Don't miss this one!