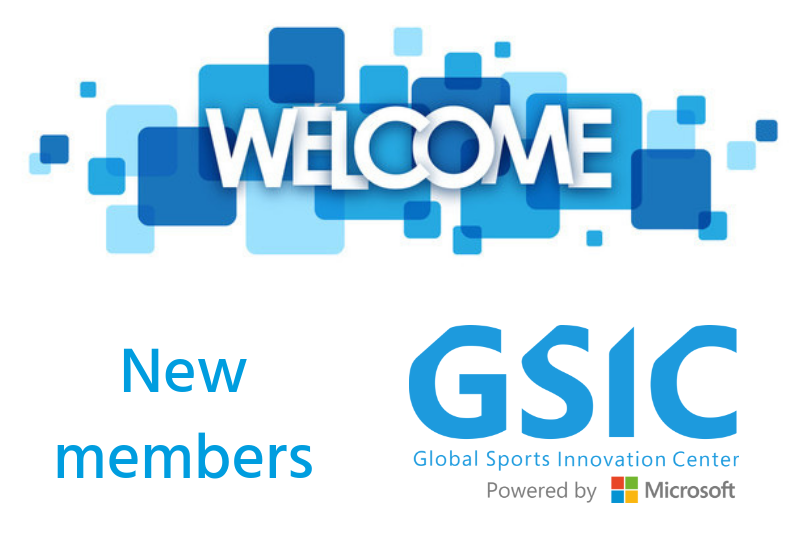 03 Mar

New members – February 2020

CamOnApp – is an immersive technology company that provides customized solutions of Augmented, Virtual and Mixed Reality so that brands, agencies or advertisers can boost their campaigns, communication and sales opportunities. The launch of this Startup Competition reinforced the commitment of Sports Summit Mexico 2020 with innovation, Latin American entrepreneurs, investors, and sports entities. As well as all 10 finalists benefited from the visibility during the event and the 3 winners are now a new GSIC members.

CA Sports marketing – the company was born with the spirit of taking the world of sports marketing to the next level. With an extensive team of collaborators, we advise the main properties, clubs, players and brands in the field of sponsorship and sports marketing. Our partners are strategically located in regions such as Turkey, United Kingdom, France, Ecuador, Mexico, Chile, China and in the Middle East. In CA we define the strategy, set KPIs, intermediate, negotiate and activate all kinds of first level agreements in the sports world.

Concacaf – We are the Football Confederation of the Association of North, Central America and the Caribbean (Concacaf). Concacaf is one of the six continental Confederations that make up FIFA, which serves 41 member Associations, from Canada in the north to Guyana, Suriname and French Guiana in the south.

Blocksport – Our white-label mobile app solution for esport and sports clubs combines information, community management, consumption, gamification and loyalty rewards all within one social platform – easy to implement & ready to roll-out within 30 days. Using our app, fans can enjoy latest club related news, team statistics and league tables. An aggregated social media wall and a moderated fan chat help clubs to engage and manage their fans community efficiently.

Fanbuster – Fanbster started as a social platform for football supporters. After 2 years of providing services to supporters clubs all over the world, we have completed R&D and are ready to provide football clubs with proper fan dealing and fan engagement tools, in order to take the fan experience to a whole different level.

Played – Played Software makes it easier for people to be active. Our software helps governments connect citizens with local sports and activities, leading to healthier and happier communities.

Playform – Playform offers an innovative integrated solution that allows players and coaches alike to monitor and improve their players' performances and skills and which can be further used by scouts in their search for talent and players of interest.

Prevayl is a purpose-driven health tech company, that has created a connected ecosystem (garment, sensor, platform) which delivers the most advanced 'human insights' available in the market. The connected garment is wire-free and can measure everything from motion capture, ECG, breathing rate, muscle movement and body temperature.

Rezzil is a technology leader, working at the forefront of what is possible and is already in daily use by many UEFA clubs – including the current Champions League winners. Rezzil is a cognitive development platform that offers three main services; analysis, medical and decision making. Their goal is to identify, create and maintain resilient, confident footballers who make the right decisions at the right time.

Seatserve – Order food, drinks & merchandise on your smartphone & have it efficiently delivered to your seat, by staff from existing concessions, at any venue.

Tagpay – is a company that was born with the purpose of helping to solve administrative issues within Sports schools. They help Sports schools to simplify their administrative processes through an APP that helps them centralize Communication, Profiles, Assists, and payments. They add an important issue such as security so that parents know their children are safe at school.

US Esports Association – Esports has grown into a worldwide phenomenon that has seen top players and teams compete in some of the biggest stages in the world. Now that the world of esports has caught the eye of several universities, schools, and companies, people have started to see the potential of this sport. USEA is an organization which aims to safely promote the development of esports within communities all over the USA. The goals of the USEA seek to outline a new way of fostering healthy competition amongst amateur gamers.

Venuenext is a leader in mobile commerce technology partnering with venues around the world. Our software is used across a range of industries – from sports stadiums and arenas, universities, hospitals and corporate campuses, to the largest theme parks in the world – adapting to a great variety of business and guest use cases.