03 Aug

Podoactiva renews its commitment to paralympic sports and will accompany the Spanish team up to Tokyo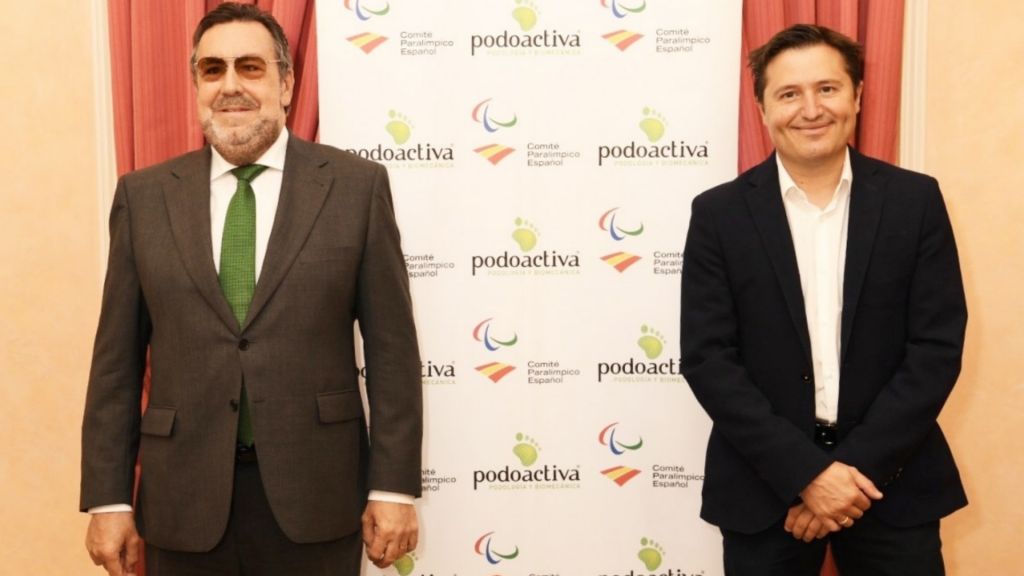 With this agreement, we will continue to be the official providers of podiatry and biomechanics for the Spanish Paralympic Committee for the next four years, coinciding with the Paris 2024 Paralympic Games.
All athletes will have at their disposal our Podoactiva products and services based on our worldwide patented technology such as our biomechanical study of the tread and the customized insoles.
The renewal of this agreement has been announced in an act attended by Miguel Carballeda, president of the Spanish Paralympic Committee and Víctor Alfaro, general director of Podoactiva.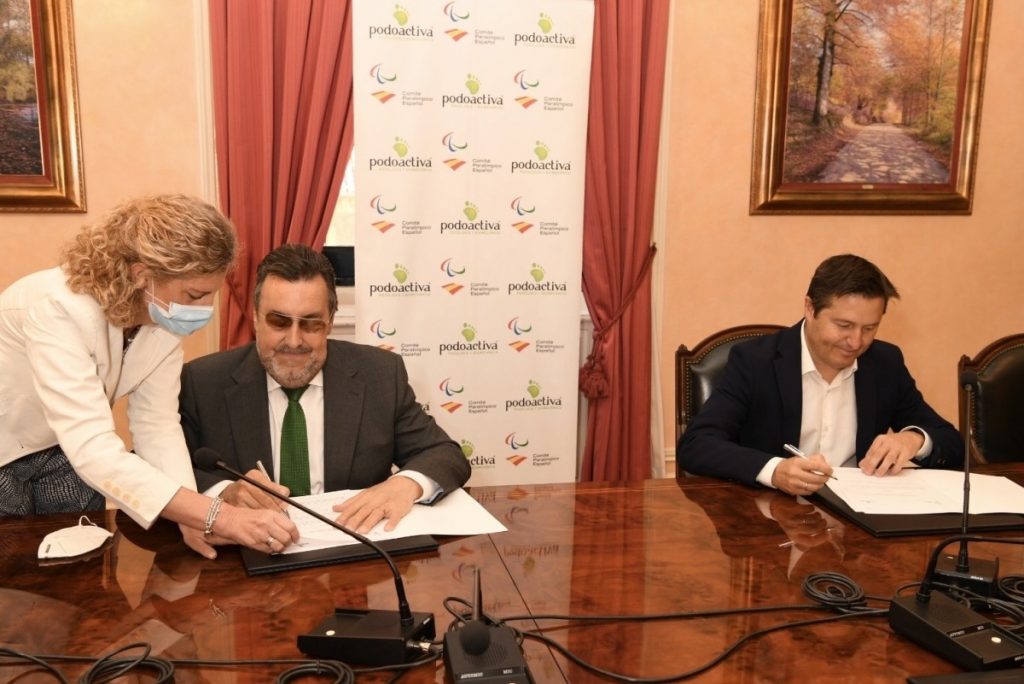 "Making available to our athletes the best services and professionals is an objective and an obligation for us", said Miguel Carballeda, who added that "collaboration with Podoactiva has been fruitful from the outset and we hope to continue working together for many years".
For his part, Víctor Alfaro has indicated that "we feel part of the family of the Spanish Paralympic sport and even more so now, in these difficult times for everyone. We want to add our grain of sand to enjoy successful Paralympic Games".
This agreement has some updates such as that athletes will have access to personalized products manufactured with 3D processes by Younext, a biotechnology brand from Podoactiva, such as face masks, splints, lasts and others similar.
Another new product to which all Paralympic athletes will have access is the Smart Insole Podoactiva, the world's first smart insoles, which make it possible to monitor data on the athlete's footprint in real time.