18 Jan

ABSG and GSIC powered by Microsoft Announce China Sports Tech – Global Series 1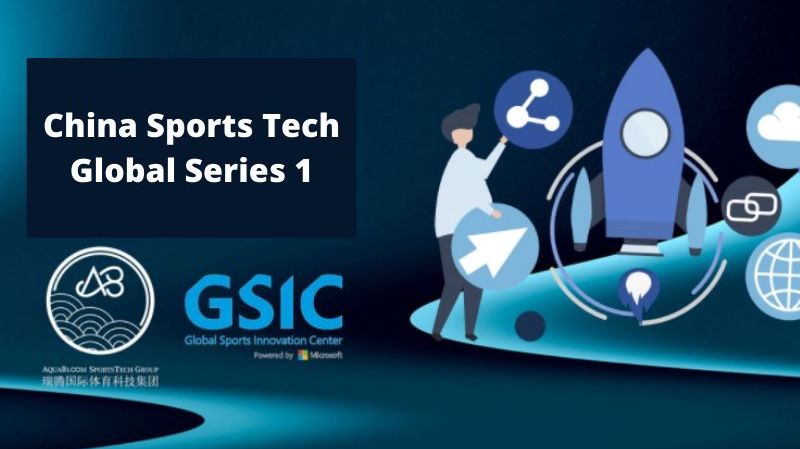 AquaBloom International Sports Technology Group (ABSG) and the Global Sports Innovation Center powered by Microsoft (GSIC) are thrilled to announce that a great global event China Sports Tech – Global Series 1 will be co-hosted in 2021.
As the inaugurate collaboration event among ABSG and GSIC after forming the China and Global strategic partnership and alliance, China Sports Tech – Global Series 1 aims to build a world class and impactful Sports Tech and Innovation Virtual Event for China Market Needs and help many International companies to enter China Market with great advantages and supports.
This event will also enhance great cooperation and operation among ABSG and GSIC, and promote each other in respective markets. The International Sports Innovation Platforms and Alliance from both sides will be invited and connected as well. This event is targeting to have over a thousand companies applications focusing on the top-notch China Market Need which ABSG platform provides. For example, Wanda Sports, 2022 Winter Olympic, Forbes Global Alliance, Seazen and etc.
China Sports Tech – Global Series 1 is scheduled to be launched on Jan. 18th, 2021. The application end date will be on Feb. 19th, 2021. After thorough screening process, the final round of Pitching and Selection by juries and VIPs will be held on Mar. 3rd, 2021 with 10 final selected companies for each China Market needs and opportunities.
Selected companies will have many great benefits include the opportunity to join pilot programs with the Target China Market Partners and get access to selected partnership and supports from ABSG and GSIC. In the meantime, the projects and the companies will be received massive China and global media exposures.
We hope to having your participation, application and connect you with the best China Sports Industry Market needs and opportunities!
To get more information and apply for this great event, please visit ABSG' digital services platform: https://sportstechglobal.com/en/event-plugins/sportstech-china-world-series-1/
About ABSG
With more than 20 years of successful track-records in the sports and sports innovation industry in North America, China, and Asia, ABSG has established unique advantages on Market Opportunities, Government Policies, Technologies, Capital Market, Talents and IPs to continuously creating cutting-edge Sports technology Ecosystem and comprehensive Services Platform for China and for the World; in addition, to fulfill ABSG's vision of "Unite the World with Sports and Innovation!"
More information at: https://absportgroup.com/
About GSIC
Global Sports Innovation Center powered by Microsoft (GSIC) is a business cluster powered by Microsoft Sport Team that gathers all kind of sports entities (clubs, federation, associations), institutions, tech-companies (from start-ups to enterprises), research organizations, investors and key figures of sport industry to improve its value chain. To do so we focus our activities and services on 6 main points: entrepreneurship, networking, applied research, showcase, Microsoft Partners Solutions and digital transformation advisory services. More than 340 companies from 40 different countries have already received support from the GSIC through different activities, as well as from their ambassadors and network of professionals of the sports industry.
More information at: http://sport-gsic.com/
---