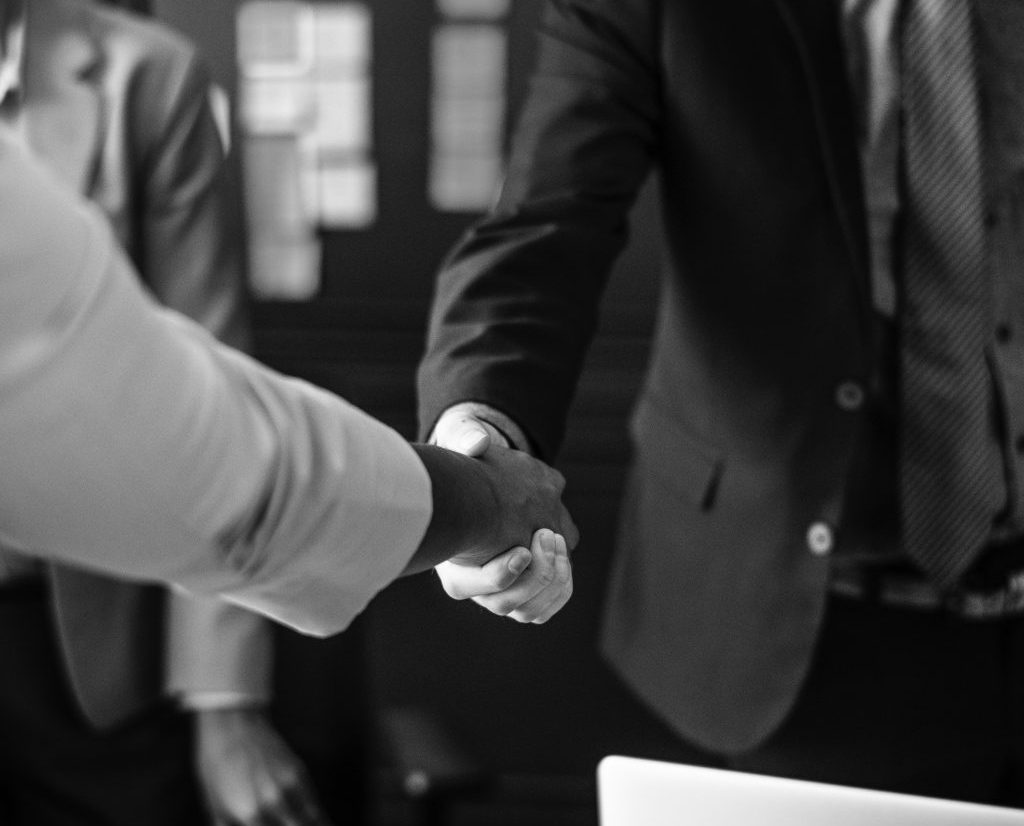 18 Dec

Corporate venturing: How start-ups and scaleups can help the big players in sports industry within open innovation

The term is not new and pretty much speaks for itself. You surely have heard about it many times, but in case you didn't, here's a quick definition: corporate venturing it's a corporate entrepreneurship where large companies create collaborations with start-ups and entrepreneurs to boost their innovation. The business model of this concept is almost as easy as it sounds. It allows to implement the innovation and research processes of the company itself with the capturing of new models and talents that join their projects.

According to IE Business School, there are two types of corporate venturing that you can find within large companies: internal and external. Internal one means resources that the company uses to develop innovation arise from the company itself thanks to its R & D departments or the creation of start-ups. External corporate venturing is basically the collaboration that the company seeks outside of its organization to promote innovation in order to have the technology, processes or business models developed by external start-ups. This last one drives us to the term 'open innovation', a process that supposes companies to go beyond their limits and develop cooperation with external organizations or professionals. This means combining their internal knowledge with the external knowledge to carry out the strategy and R + D projects.

Even though corporate venturing has been a kind of 'hot trend' lately, it's not so new. Back in 2006 Intel Capital started to invest in AdaptiveMobile, an Irish start-up which nowadays is the world leader in its sector and its security solutions have been implemented in seven of the ten largest telephony companies in the world, representing a base coverage of 2.1 billion customers. And it's only one of the examples.

As always, the US leads the way in innovation and Boston Research Group says that for more than 60% of its large companies and corporations corporate venturing is an established methodology. However, in Spain it's a recent phenomenon, but there are already great success examples on the market.

Talking about sports industry, the innovation there is developing fast, and entrepreneur ecosystem worldwide is very rich. At the Global Sports Innovation Center powered by Microsoft (GSIC) we meet start-ups with great ideas and aim to add value to the industry daily, some of them are more innovative than another, but the general trend is a fast growth of innovative technologies in the sector. At our association we count with more than 200 members from 30 counties and our total ecosystem is shaped by more than 3000 contacts from all over the world. Those are sports entities, private and public institutions, educational establishments and of course tech-based companies, from start-ups to enterprises, who we help to connect and deliver digital transformation to any sports clubs, federations and leagues wherever it is required.

Within this ecosystem of entrepreneurship and innovation we partnered with Asics on their TENKANTEN acceleration program where they selected 5 start-ups with solutions related to sports practice to help them grow their businesses.

The GSIC is not a conventional innovation center that invests in companies with money but we do help them with technology. Being able to access both, start-ups and large companies, we came up with the project that helps big entities to drive corporate venturing with the optimized cost of their own resources. It's called Sport Thinkers and it's an acceleration program focused on start-ups and scale-ups where the GSIC partners with big sports entities or enterprises related to sports in order to develop some of the main industry areas.

The first Sport Thinkers was born in collaboration with the Real Sociedad S.A.D, a Spanish first league football club, under the Smart Stadium topic. Currently, Real Sociedad is renewing their home stadium Anoeta, located in San Sebastian, and at the beginning of the 2018 they decided to link this facilities renovation to the transformation of Anoeta into a Smart Stadium. With this aim, on July 11 we opened a global call for the start-ups and small and medium companies who's working on solutions applicable to the Smart Stadium.

Within 2 months of the call, we gathered 82 inscriptions coming form 20 countries and then GSIC professionals analysed them one by one to select 25 most innovative and viable solutions. Further, these 25 companies presented their solutions and projects focused on Real Sociedad to GSIC, Microsoft and the club itself where they were evaluated and 11 of them got to the final.

The final part of the competition involved an immersion week with Real Sociedad in San Sebastian where all 11 companies were invited to attend on the first week of November. During the immersion week they've got to know how the club function internally, what are their expectations and needs, they visited all the club's facilities (both the Anoeta stadium and Zubieta sports academy) and also had working sessions with digital responsible of the Real Sociedad.

The immersion week also let the club's management to get a close approach to the companies and to understand which pilots they would bring to practice at the Anoeta.

See how it was:
Now, al the 11 winners will begin an acceleration program with the GSIC where they will work on their pilots for Real Sociedad and expand their relationship with sports industry ecosystem.
This first Sport Thinkers served as a great example of what can be done using the philosophy of open innovation and the next one didn't take too long to wait. Right know there is an open call of Sport Thinkers eSports launched together with Mediapro, one of the largest broadcasters in the world who started to develop eSports area recently and even created their own content platform U-BEAT. In order to boost the growth of this area, Mediapro seeks to detect innovative ideas, whether it's start-ups or individuals, who wants to offer and develop disruptive business models in eSports to take it to the next level. Focused on Latin America, GSIC and Mediapro are looing to select 5 best ideas that might be implemented in a real-life scenario and change the way eSports function nowadays. You can get more information and apply for Sport Thinkers eSports HERE.
Sport Thinkers initiative work both ways. It helps sports organizations who most of times doesn't have time and trained human resources to detect talent and innovation, evaluate all the opportunities and offers. On the other hand, it becomes a great opportunity for start-ups and small companies to become a supplier of these sports entities or to work with larger ones and get new investments to develop projects together.
At the GSIC we develop our activities based on the offer and demand that exists on the market, being always ahead of latest trends in innovation, that´s why we believe that open innovation is one of the most important keys to progress and evolution of sports industry that still has some blank spaces to be filled in terms of digital transformations.