02 Nov

GSIC Presents a new report on "Sports Media, Sponsorship & Digital Innovation"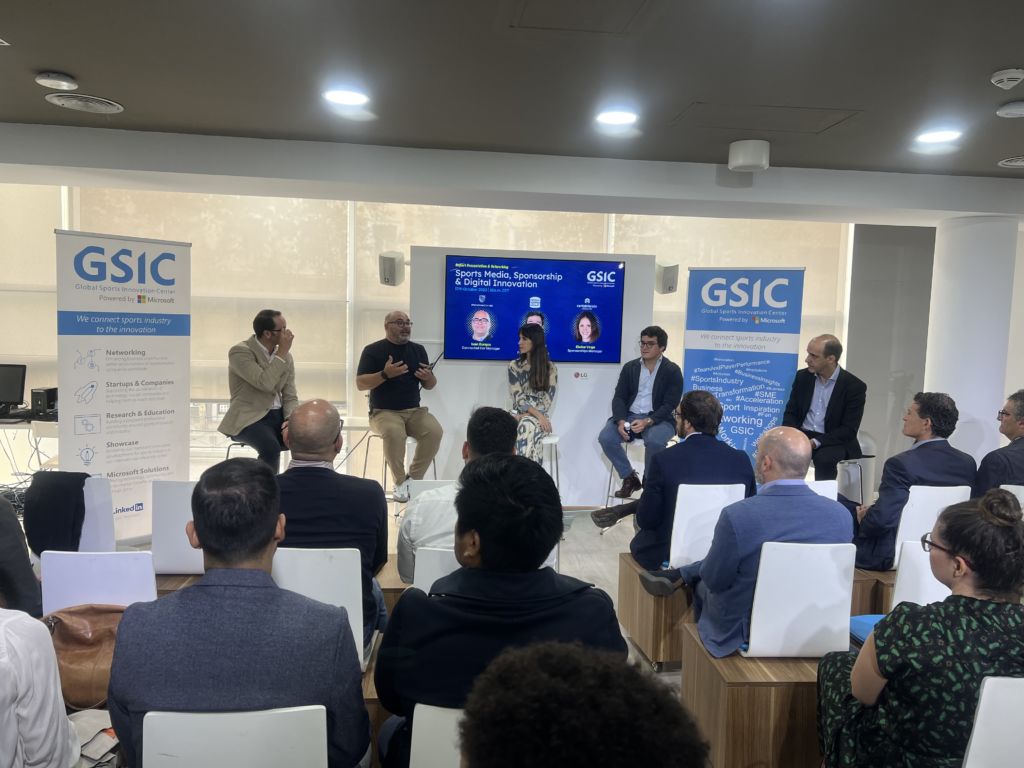 GSIC Madrids HQ became the center of attention in the sports world on October 17, as experts and industry leaders came together for a significant event. The Global Sports Innovation Center (GSIC) presented a new report, "Sports Media, Sponsorship & Digital Innovation," which offered a deep look into the evolving relationship between sports, media, and the digital world.
The day began with a warm welcome from Guillermo Marin, the Services Director at GSIC, setting the stage for what would be a morning of insightful discussions. Carlos Canto, the CEO of SPSG Consulting, took the lead, sharing the essential findings of the report and highlighting the ways digital technology is changing how sports are broadcasted, sponsored, and experienced.
The panel discussion brought together industry pros like Alvaro Astorqui from Burger King, Eloisa Vega from Cantabria Labs, and Ivan Burgos from Porsche Iberica. They talked about the impact of technology in sports, from how we watch games to how brands connect with fans.
After a lively question and answer session, the event wrapped up with a networking opportunity for all the guests. It was a day where the future of sports was not only imagined but also planned, with GSIC facilitating a crucial conversation for an industry that's always on the move.