09 Oct

SportIn Global Summit – Asia Edition – October 28, 2020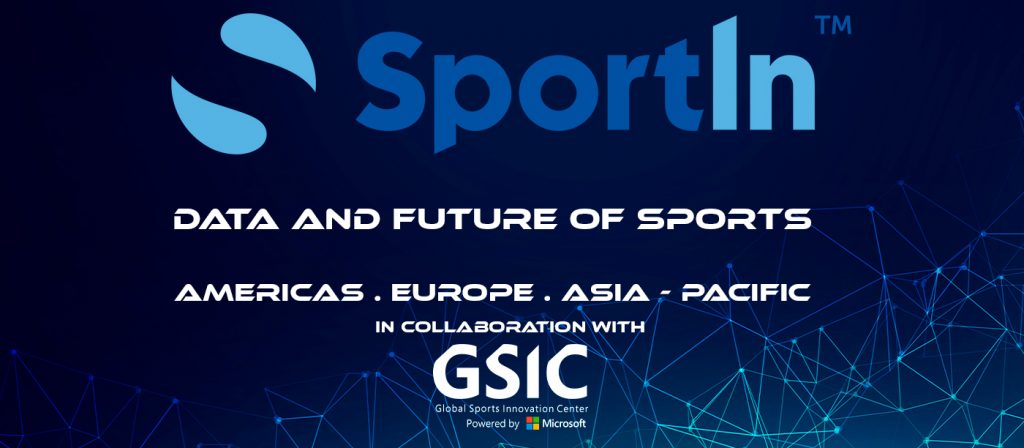 On Wednesday 28th of October at 9 am (CEST), we invite you to the second session of "Data and Future of Sports" Summit in which we collaborate with our member SportIn Global.
This event brings together the greatest minds in the sports and sports technology industry, event partners, and students studying sports all around the world. The event will feature a total of 15 speakers sharing their insights into how data is rapidly changing the world sport and what we can expect to see in the future of the industry.
At this second event we are honoured to have top-notch speakers for Asia edition.
The agenda of this session will be the following:
07h – SportIn intro
07h10 to 7h35 – GSIC Presentation
07h35 to 08h00- Neel Shah – Global Institute Sports Business
08h15 to 08h30 – Startups Pitch – HUMENSE / EDSIN / FOOTBAR
08h30 to 08h55 – Sheng- Jiang-Su Esports Association
08h55 to 09h20 – Tom – Mailman Group
09h20 to 09h30 – Break ShowCase Partners – Christian M + A
09h30 to 09h55 – Jan Alessie – World Football Summit
09h55 to 10h05 – Showcase Partners – ArenaHub* + SportIn
10h05 to 10h30 – Ash Shing – Adjunct Professor at INSEAD Singapore & Founding Member at Startup Course Bootcamp
10h30 – The End